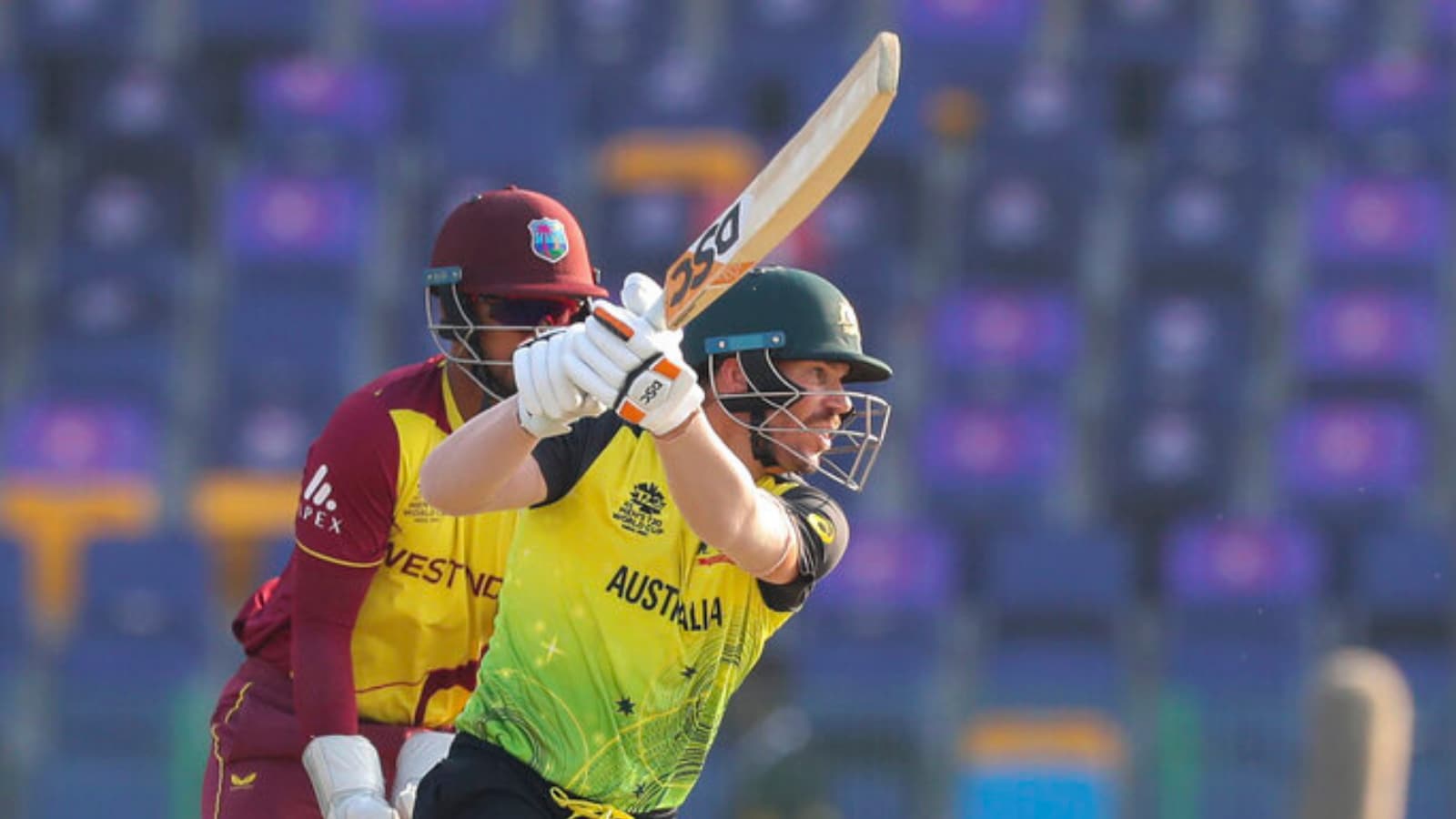 Australia and New Zealand will renew their Trans Tasman rivalry when they take on each other in the final of the ICC T20 World Cup in Dubai tonight. Both the countries do their best against each other. When these two teams last met on such a big stage- the 2015 World Cup final, it was Australia that came Trump. This will be a great opportunity for the Kiwis to beat their rivals and avenge that painful night at the MCG. Whoever wins, these five players will have the key.
t20 world cup full coverage , the schedule , photos , Mark sheet
David Warner: Warner is a man to watch out for. Although he didn't score that half-century against Pakistan, he put up a strong performance in his knock of 48 runs. He also showed that he can deal with spinners cleverly and then accelerate. He is picking up form at the right time with his highest score of 89* coming in the last leg match against West Indies. Also, he can be an asset when fielding.
Glen Maxwell: Flop show. This way you can connect Big Show and his ICC T20 World Cup very clearly. He has scored just 36 runs in 6 matches. OK, don't count that out yet. Maxwell scored on these wickets in the IPL and like any other big match player, all he needs is a good six to change his form. He will be crucial against the likes of Ish Sodhi and Mitchell Santner, and if he turns up, it is Australia. The work of batting at number four is certain for RCB.
Adam Zampa: Zampa is in excellent form for Australia. He has taken 12 wickets in the tournament with an impressive economy of 5.69—down from six! He started his tournament against South Africa and Sri Lanka with figures of 2/21 and 2/12 respectively, and then took five wickets against Bangladesh. Against the spin proficient batsmen of Pakistan, he again shone with figures of 1/22. Zampa can effectively vary his length, give some air to his ball, or bowl a flatter trajectory when the situation demands.
Daryl Mitchell: Mitchell has finally come to the party, scoring 47 off 72 balls against England. He could be an asset to the Kiwis if he goes. For this not to happen, Australia needs to play him with spinners. He has a poor record against spin, with the right-hander being dismissed three times in his last five league appearances. Mitchell's specialty is that he can plot singles as well and can accelerate to bat the opposition out of the game.
Ish Sodhi: Unlike Zampa, Sodhi is quite effective in bowling fast and flattering. Although, he has taken nine wickets in the tournament so far, he still has the big final to make a real mark in the shortest format. Against Australia, he could be between the wickets as the middle order seems to be faltering at the moment. He is also the highest wicket-taker in Australia vs New Zealand T20Is with 16 wickets.
get all IPL news and cricket score Here
,