920" src="https://resize.indiatvnews.com/en/resize/newbucket/1200_-/2023/02/pm-modi-inaugurated-shivamogga-airport-1677482878.jpg" class="attachment-post-thumbnail size-post-thumbnail wp-post-image" alt="Karnataka: PM Modi inaugurates Shivamogga Airport ahead of assembly election" decoding="async" />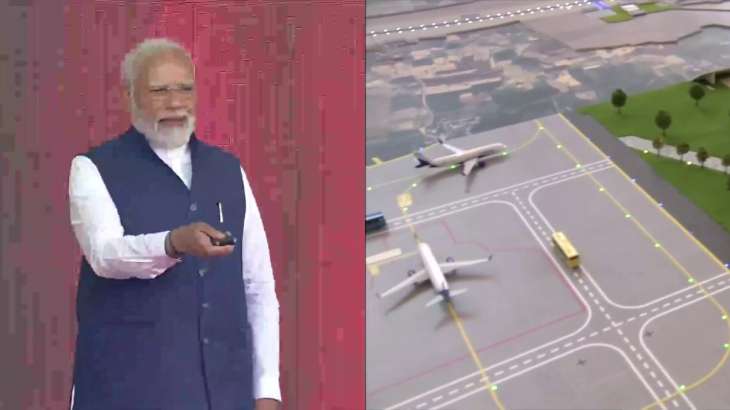 Karnataka: Prime Minister Narendra Modi inaugurated the Shivamogga Airport in Karnataka on Monday. Earlier, he inspected the model of the airport before the inauguration ceremony. The event took place on the occasion of the 80th birthday of Karnataka BJP stalwart and former chief minister BS Yeddyurappa. Shivamogga is the home district of Yediyurappa, a four-time chief minister.
The airport has been developed at a cost of around Rs 450 crore.
The new airport has been developed at a cost of about Rs 450 crore. The airport's passenger terminal building can handle 300 passengers per hour. Officials said this is Modi's fifth visit this year, expected to improve airport connectivity and accessibility from Shivamogga and other neighboring areas in Karnataka's Malnad region, where assembly elections are due by May.
Prime Minister Narendra Modi greeted former CM and senior BJP leader BS Yeddyurappa at the inauguration of Shivamogga Airport. BS Yeddyurappa is also celebrating his 80th birthday today.
Addressing the people at the inauguration ceremony of the airport, PM Modi said, 'Shivamogga airport is grand and beautiful. The combination of Karnataka's tradition and technology can be seen at this airport. It is not just an airport. This is a campaign for a new journey of dreams of the youth of this region.