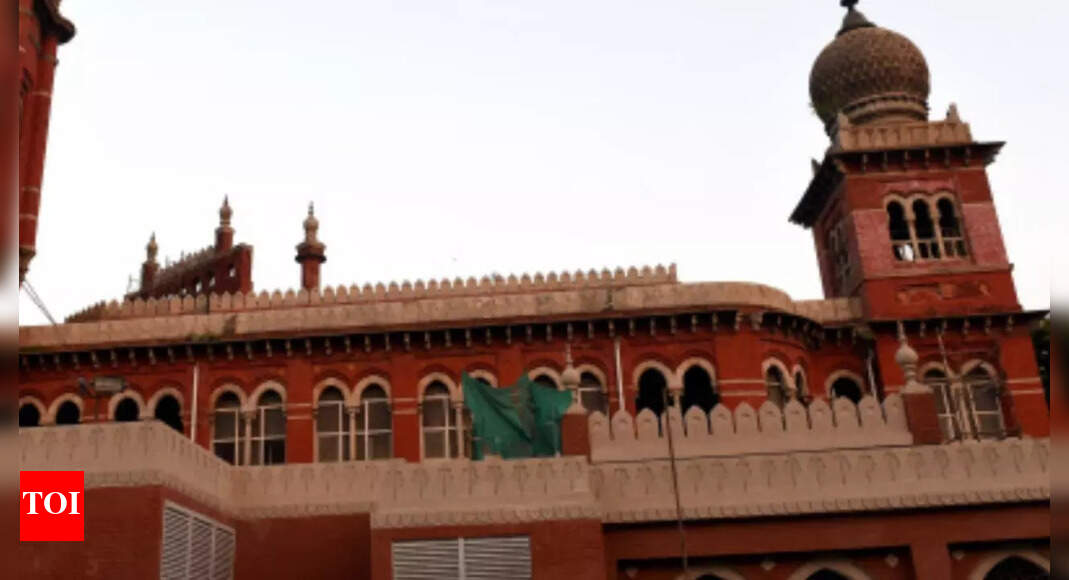 Chennai:
Change
from one
Religion
will not convert to another religion
Caste
the person to whom it is related,
Madras High Court
ruled, a. nixing a quote by
Dalits
Man, who converted to Christianity, to get inter-caste marriage certificate to get priority in government jobs. Dalit-converted people are treated as members of the Backward Community (BC) as per the law and not as SC.
In
Tamil Nadu
Marriages of a forward caste member with a SC/ST, or marriage between a BC member and a SC/ST are treated as priority inter-caste marriages in government jobs.
Justice S.M.
subramaniam
, reiterating that merely because of his conversion and his consequent classification as a BC member, a Dalit cannot claim his marriage to another Dalit as an inter-caste marriage, said: "The petitioner is certainly a Christian Adi-Dravidian. Belongs to the community and was issued a Backward Class Certificate for Christianity on the basis of conversion.
However, by birth, the petitioner belongs to the 'Adi-Dravidian' community and conversion will not change the community. The classification of Scheduled Castes, Scheduled Tribes, Most Backward Classes, Backward Classes and other castes will not change the caste.
It was the case of S. Paul Raj that he belonged to Christian Adi-Dravidian and had a backward class certificate. He married G Amutha, who belongs to the Hindu Arunthathiyar community.
After the marriage, Paul Raj claimed that it was an inter-caste marriage as he was no longer a Dalit but a BC member. He claimed that the marriage of a BC member with an SC member would be treated as an inter-caste marriage, with all attendant benefits. He relied on the Government Order of 2 December 1976 which says:
"Where one of the spouses belongs to SC/ST, inter-caste marriage certificate to be issued in favor of the petitioner".
He moved the High Court after Salem district authorities rejected his plea, pointing out that he himself belongs to a Dalit community and that his conversion would not undo his caste status.
Upholding the finding, Justice Subramaniam observed: "In the event of a converted person claiming an inter-caste marriage certificate, it would pave the way for the citizen to misuse the benefit given under the inter-caste marriage quota." The consequence of this would be huge and, therefore, the inter-caste marriage certificate should be issued only if one of the spouses belongs to a Scheduled Caste and the other spouse belongs to the other caste, but not otherwise.
,