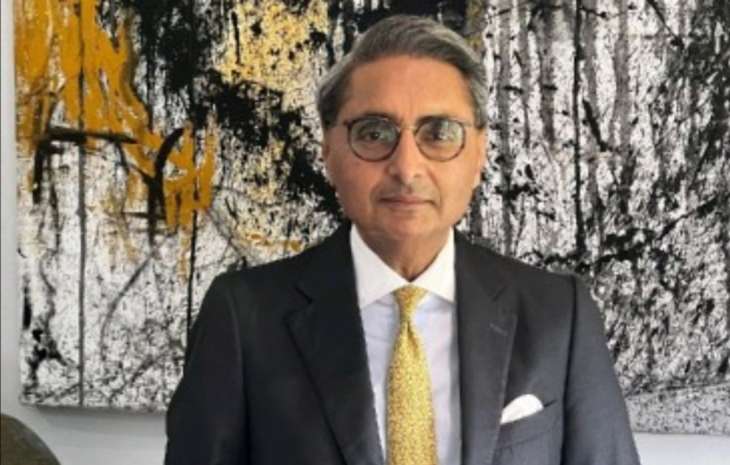 Indian mining tycoon Harpal Randhawa and his son were among the six individuals killed on September 29 when their private plane, Cessna-206, crashed near a diamond mine in southwestern Zimbabwe following a technical glitch.
Randhawa was the owner of RioZim, a diversified mining company producing gold and coal as well as refining nickel and copper. The plane that crashed was also owned by RioZim and was bound towards the Murowa diamond from Harare.
The plane experienced a technical fault, possibly resulting in a mid-air explosion, before plummeting into Peter Farm in the Zvamahande region. Confirming the crash, a statement from RioZim read, "The Murowa Diamond Company (RioZim)-owned white and red Zcam aircraft had left Harare for the mine at 6 am and crashed about 6km from Mashava."
Who is Harpal Randhawa?
The 60-year-old Randhawa was the founder of private equity firm GEM Holdings worth $4 billion. He had vast gold, diamond and coal mining interests in Zimbabwe and was a prominent figure in the country.
According to his LinkedIn profile, Randhawa has served as the chairman of the GEM group for 30 years after its formation in July 1993. Aside from that, he was a partner at Sabre Capital Worldwide for 12 years and a senior adviser at the real estate firm Safanad for three years.
Randhawa completed his education at the Institute of Chartered Accountants in England and Wales (ICAEW) and the University of London. As per reports, he was planning his next business venture. His wife's name has not been revealed yet.
The billionaire's son, 22-year-old Amer Kabir Singh Randhawa, is a trained pilot, who also died in the tragic accident on Friday. The names of the other deceased passengers are yet to be released by police.
Reactions to Randhawa's death
Although the names of the deceased passengers are yet unknown, journalist and filmmaker Hopewell Chinono, who was a friend of Randhawa, confirmed the deaths of Randhawa and his son.
"I am deeply saddened by the passing of Harpal Randhawa, the owner of RioZim who died today in a plane crash in Zvishavane. Five other people including his son, who was also a pilot but a passenger on this flight, also died in the crash," wrote Chinono on X.
"My thoughts are with his wife, family, friends and the RioZim community." The RioZim company secretary said a full statement will be issued. "I am not in a position to address the media right now. We will however be issuing a statement as soon as possible," he said.
Many people expressed grief and condolences over Randhawa's death on social media. Meanwhile, the local community and law enforcement agencies are working together to manage the aftermath of the plane crash.
(with agency inputs)
ALSO READ | Indian mining tycoon, Harpal Randhawa, his son among six killed in plane crash in Zimbabwe