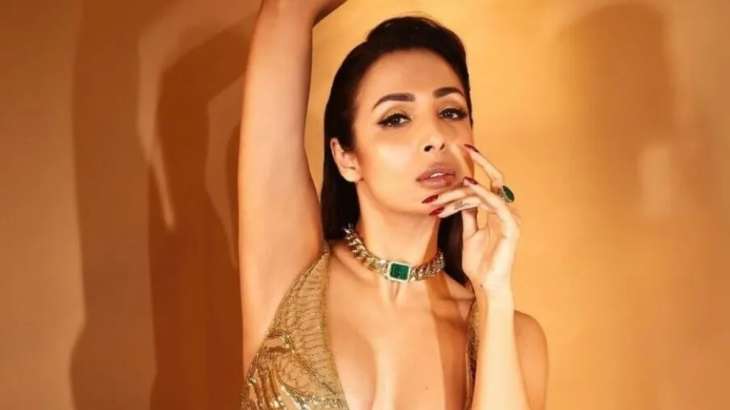 The stunning and glamorous, during an engaging podcast conversation Malaika Arora A highly respected spiritual mentor, transformational author, philanthropist, and TEDx speaker, Ravi showcases his spiritual side as he discusses deep topics with AiR-Atman. In their enlightening exchange, AIR tells Malaika that the biggest mistake she has made is considering herself a princess. In fact, the spiritual leader says this is a mistake most women make, rather Malaika should tell herself – she is a goddess. Every woman is a goddess.
AIR expressed, "The world may see you as a glamorous princess. But, you are not just a princess, you are a goddess. You have a divine soul, and when you feel it, you are the ultimate beauty." Ananda, attain true happiness. All you need is to discover the purpose of your existence, which can be done by chanting the HAPPY mantra."
Malaika acknowledged this insight, saying that while she was aware of these teachings, applying them to daily life was an important next step. She expressed her intention to rise every morning and affirm her identity as a goddess, acknowledging that she is one with the divine spirit.
Talking further on the subject, AIR shared, "Our soul is the spark of a truly unique life, and there can be no one like Malaika. I believe spirituality is the science of the soul, where one can live in a glamorous manner." One can become ready and yet become a goddess, one with the divine soul, and experience supreme bliss. Many people mistakenly associate spirituality with renunciation. Two thousand years ago, the Buddha took the general view of the palace. renounced the world, taking an extreme step. Sita's father King Janaka, on the other hand, followed the middle path, embodying spirituality while fulfilling his worldly duties.
It is possible to enjoy the world and still follow a spiritual path where one understands the divine soul. That divine soul resides in every cell of man. Therefore, every cell of Malaika is a goddess, which leads us to the realization that we have the Supreme Immortal Power or SIP, the divine power that makes us all goddesses."
Meanwhile, Malaika is in a relationship with Arora. Arjun Kapoor, The pair never fails to fulfill major couple goals. They publicly accepted their relationship in 2019 on Instagram. The couple responded to criticism over their 12-year age difference by showcasing their irrepressible chemistry. Now the fans are waiting for the pair to take their relationship to the next level. Well, whether they will marry or not, only time will tell.
On the work front, Malaika Arora was recently seen in a music video titled Tera Ki Khayal alongside Guru Randhawa. Additionally, her show – Moving In With Malaika was also released earlier, giving the audience an exclusive insight into her life. This series is available for streaming on Disney+ Hotstar.
Read also: Kangana Ranaut says she should be blamed for starting the airport look trend, says 'brainwashing…'