A road in Bihar. Big holes all around. And rain water freezes in it. Just like a fish. Row upon row of ponds.
One such street video has gone viral. Such a sad situation has reportedly arisen due to lack of maintenance. The road is a national road. A person named Praveen Tagore shared the footage of the drone with his Twitter handle. He has tagged Union Road Transport and Highways Minister Nitin Gadkari.
The caption jokingly read, 'What a wonderful sight. The road is not visible. It is not a pit, it is like a small pond.'
It has been learned that the video is of National Highway 226 passing through Madhubani in Bihar. According to a report in Daily Bhaskar, it was last revised in 2015. Such a sad period since then. The officers have no clue.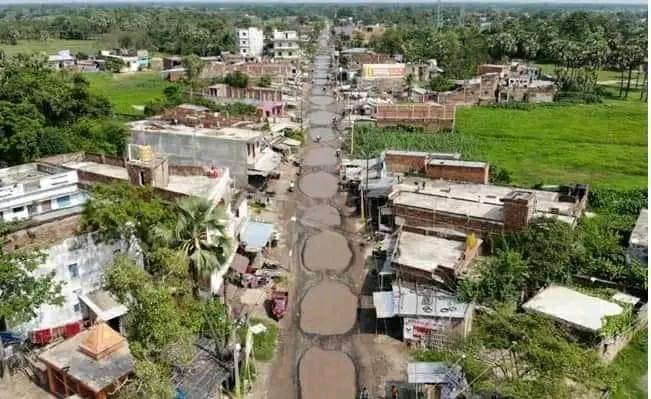 Local people use the road putting their lives at risk. Truck, lorry and car drivers also face problems. Bike riders go through a pothole filled with water to Konom.
Netizens have been vocal on social media demanding immediate repair of the road. There are broken roads in many such places. Sometimes they go viral on social. Then Tonak turned to the administration.