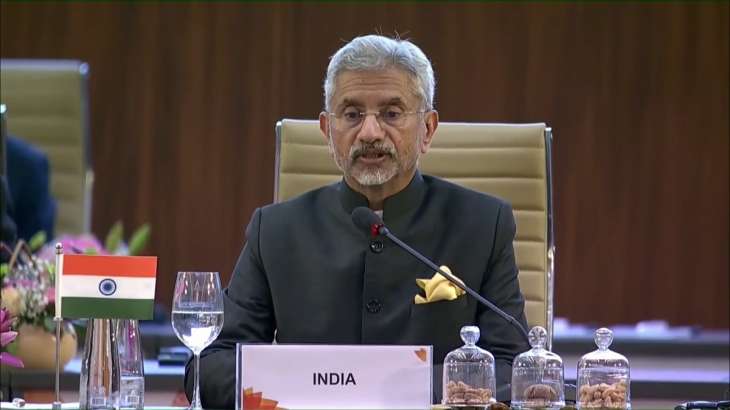 G20 meeting: External Affairs Minister S Jaishankar has reiterated the need for urgent reform of the United Nations keeping in view the rapid change in the dynamics of world politics in the last few decades.
Speaking at the much-hyped G20 Foreign Ministers' Meeting (G20FMM) on Thursday, the minister underlined that the current global architecture is in its 8th decade and the fact that UN membership has quadrupled in this period.
According to External Affairs Minister Jaishankar, the current scenario at the United Nations does not reflect the current political and economic setting.
At the much-anticipated G20 meeting in Delhi, Jaishankar said, "The current global architecture is in its 8th decade. The membership of the United Nations has quadrupled during this period."
He said, "It neither reflects today's politics, economics, demographics or aspirations. Since 2005, we have heard sentiments being expressed for reform at the highest level."
Notably, this was not the first time that India displayed its firm position on the global stage.
ALSO READ: 'Contemporary center of terrorism remains very active': Jaishankar's veiled attack on China, Pak at UN