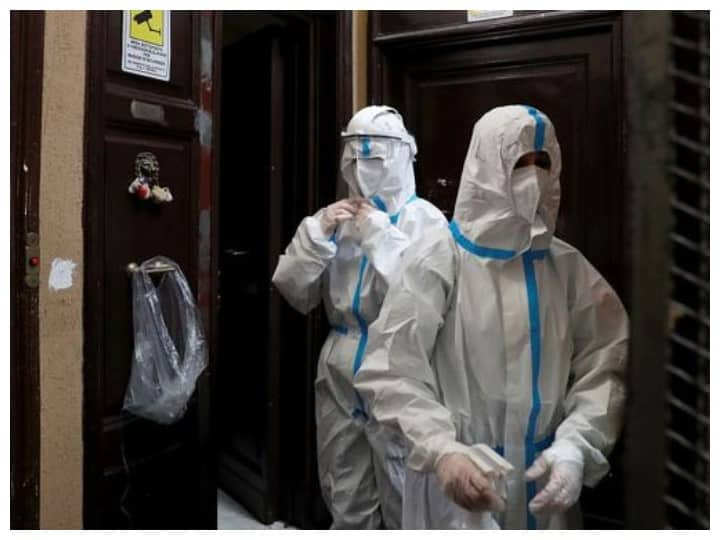 New Delhi: The Covid-19 virus has once again raised alarm bells with two cases of the new COVID-19 strain detected in Hong Kong.
The Hong Kong government said on Thursday that the latest version, known as B.1.1.1.529, was detected in a traveler from South Africa, while another case was identified in a person living in the hotel room in front of them.
It seems that the person may be infected as the air flows between the rooms, according to the government.
explained | Why the new B.1.1.529 Covid-19 version was found to be a cause for alarm in South Africa
Why is the new version a cause for concern?
b.1.1.529 contains an unusually large number of mutations and is "clearly very different" from previous incarnations, a bioinformatics professor who runs gene-sequencing institutes at two South African universities said in a statement. informed in the briefing.
Botswana, a neighboring country in South Africa, also detected the new variant in vaccinated people, informed Kereng Masupu, coordinator of the presidential COVID-19 task force.
The UK announced a temporary suspension of flights to and from South Africa and five neighboring countries over concerns about B.1.1.
In fact, 12 people who were living in rooms close to two of Hong Kong's cases are following a mandatory 14-day quarantine at a government facility, according to the statement.
Hong Kong is one of the few places in the world that has not yet had a recorded community outbreak of Delta, a strain found in India that has become a major worldwide strain.
According to Bloomberg, this could further tighten rules in Hong Kong, already known as one of the world's toughest quarantine regimes, where travelers from some places are isolated in hotels for up to 21 days. – is isolated.
In fact, the city this week even banned the use of masks with exhalation valves or vents in hotel quarantines, as they do not effectively filter inhaled air.
Preliminary investigation into the matter found that someone may have spread the virus to others by wearing one of these masks when the hotel room door was open. It is not clear from government statements whether this person is a carrier of the new version.
Hong Kong makes it mandatory to install air purifiers in hotel quarantine rooms to "remove aerosols generated during exercise" if a guest intends to exercise, according to a government statement.
Other countries, such as Australia, have seen cases of COVID-19 in quarantine environments, fueling criticism that hotel accommodations are not enough space for travelers and suspected cases.
See below health equipment-
Calculate your body mass index (BMI)
,