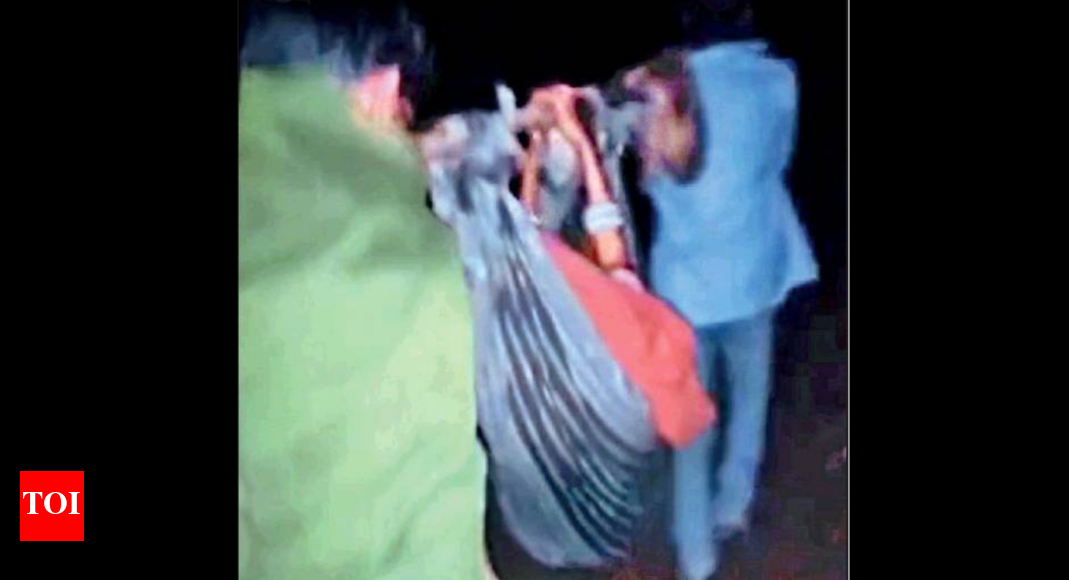 Udaipur: Family members of a pregnant woman were forced to carry them on their shoulders in a cloth hammock tied with sticks for 6 km in a hilly area due to lack of communication and absence of roads in a remote village.
Udaipur
District.
However, when he reached Tepur health sub-centre after covering a distance of 6 km in two and a half hours at midnight, he could not find any treatment facility or health workers. Fortunately, after reaching the health center, he got a private vehicle, which helped him reach the primary health center in Devla.
The incident is from Ambala village near Devla in Udaipur district. Bheraram's wife Dina, who was in the last months of pregnancy, went into labor on Tuesday night and was taken to the primary health center in Devla village. The woman gave birth to a healthy child in Devla PHC even after a lot of effort. Both mother and baby are safe and sound.
The state government has launched Janani Suraksha Yojana for pregnant women and it spends crores of rupees to facilitate timely and safe delivery.
Kevaram, a Panch from Ambala village, said villagers had been demanding health facilities and road network for a long time, but to no avail.
Watch
Carrying a pregnant woman on her shoulders, she traveled 6 km. taken to the hospital
,