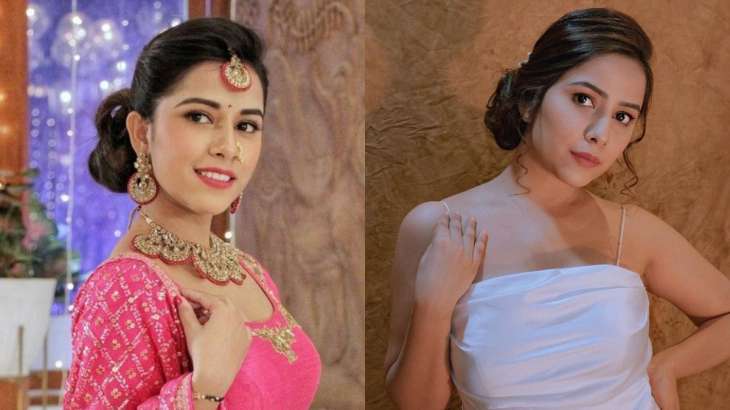 Ghoom Hai Kisi Ke Pyar Mein is one of the most popular TV shows in the country. It has been making headlines of late for various reasons. After getting linked with her co-actor Vihaan Verma, Sneha Bhavsar is not in the news for her exit from the iconic show. Yes, the viewers will not get to see Karisma's 'Dhado Sutho' moments after the leap in the show. The actress revealed that it was not her recent decision to quit the show, but she was waiting for the right time.
Opening up about the same, the actress told ETimes, "My decision to leave the show was not recent. I was waiting to exit because I wanted to do something new. I am not leaving the show because I have a Got more projects but I just wanted to explore new opportunities as it got monotonous for me as I played this character for so long. I shared my concerns and perspective with the creatives. But leaving the show abruptly Wasn't possible.
"When the leap was introduced, my creative director asked me to decide whether I wanted to continue or not. So I decided that if my exit didn't affect the track, I'd better exit Will take. I was waiting for the right time and now it has come."
"When you take a decision for your career, you usually take a practical decision, but emotionally it moved me that after such a long journey with Ghoom, I would be leaving my closest friends. I will lose the team and I don't know who will work with me in future or if I will be able to reunite with them professionally. But I had to make a decision and now I am exiting.
For Sneha in Ghoom Hai Kisikey Pyaar Meiin, the most important thing is the friends she has made. "I am taking home some wonderful memories and experiences that I have gained from the show. The most important thing that I will take with me is the friendships that I have made here. Though they are my colleagues over time, we all truly Have become close and the bond is definitely tight. I am a little sad to leave them but the bond will still be there."
Read also: Ankita Lokhande slams Sushant Singh Rajput for not being a part of her '14 years of pious relationship' post