920" src="https://resize.indiatvnews.com/en/resize/newbucket/1200_-/2022/08/PTI08_28_2022_000262B.jpg" class="attachment-post-thumbnail size-post-thumbnail wp-post-image" alt="SC agrees to hear Bilkis Bano's plea: 'I will have special bench constituted by evening,' says CJI" decoding="async" />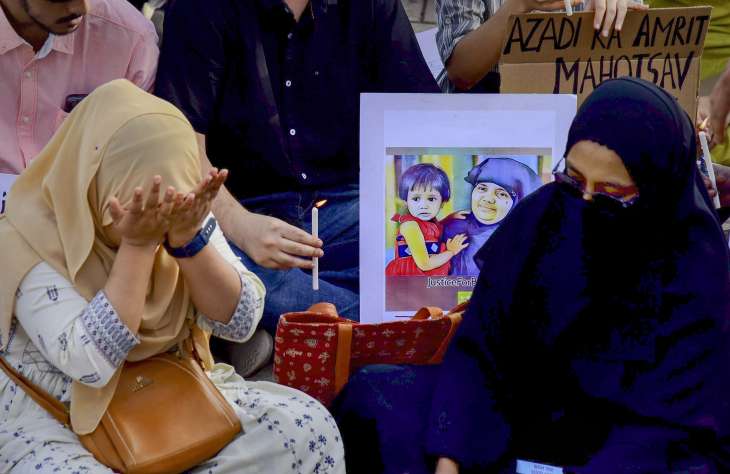 Assuring a hearing to Bilkis Bano, the Supreme Court on Wednesday agreed to set up a special bench to hear the plea of ​​Bilkis Bano, a victim of gang-rape during the 2002 Gujarat riots, seeking suspension of sentence of 11 convicts in the case. Exemption was granted. On January 24, Bano's petition could not be heard in the top court as the concerned judge was hearing a matter related to passive euthanasia as part of a five-judge constitution bench.
A bench of Chief Justice DY Chandrachud and Justices PS Narasimha and JB Pardiwala assured Bano, represented through advocate Shobha Gupta, that a new bench would be constituted. The CJI said, "I will constitute a bench. Will look into it this evening."
Apart from the petition challenging the acquittal of the convicts, the gangrape victim had also filed a separate petition seeking review of the apex court's May 13, 2022 order on a plea by one of the convicts. Seven members of Bilkis Bano's family were also killed during the 2002 Gujarat riots.
All the 11 convicts were given immunity by the Gujarat government and released on August 15 last year. However, Bano's review petition against the May 13, 2022 order was dismissed by the apex court in December last year.
with PTI inputs