920" src="https://resize.indiatvnews.com/en/resize/newbucket/1200_-/2023/05/befunky-collagesfddddfddddfdddddsffssdddssddfcfdsddsssssddddfddffffffddd-1-1685085868.jpg" class="attachment-post-thumbnail size-post-thumbnail wp-post-image" alt="Jogira Sara Ra Ra Twitter Review: Nawazuddin Siddiqui's comic timing wins hearts" decoding="async" />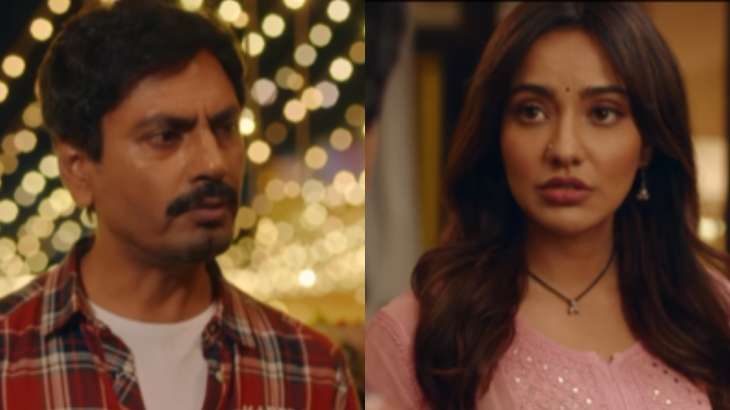 nawazuddin siddiquiThe romantic comedy Jogira Sara Ra Ra was released on 26 May. The film was earlier scheduled to release in theaters on 12 May. One of the main reasons. Helmed by Kushan Nandy, the film stars Neha Sharma as the leading lady opposite Siddiqui. Now, social media is buzzing with early reactions to the film.
A user wrote, "#Jogisarara starring #NawazuddinSiddiqui is a laugh ride. The film delights you with funny punches and makes you laugh. Neha Sharma plays a decent role in the film. It's a quirky film to watch this week." To be seen in the end." Another user wrote, "#NawazuddinSiddiqui's #JogirSarara is a laugh riot. A good weekend watch. The film could have been a bit better but you must watch it in the current Hindi cinema scene." A third user wrote, "Guys we really need to support actors who are out on their own and making it to the top, let's see #jogisarara for raw talent it's Nawaz bhai #nawazuddinsiddiqui # Bollywood." Another user wrote, "A good watch; I liked the performances. The story could have been improved a bit to balance the film."
Based on early reactions from moviegoers, it appears that the picture has been well received by the public, and they are having a good time.
Written by Ghalib Asad Bhopali, the film is jointly produced by Kiran Shroff and Naeem Siddiqui. It also stars Sanjay Mishra, Mahaakshay Chakraborty, Zarina Wahab, Suman Patel, Ananya Thakur, Aanshi Pal in supporting roles.
Read also: Controversy over The Diary of West Bengal trailer, director Sanoj Mishra gets legal notice
Read also: Ashish Vidyarthi's ex-wife Rajoshi Barua breaks silence on actor's second marriage at the age of 60