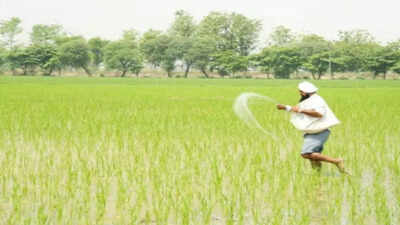 Mumbai: India's Annual monsoon rain The Meteorological Department said on Monday that it has covered more than half of the country and conditions are favorable for it to move further into the central, northern and western regions this week.
The progress of the monsoon will help farmers speed up sowing of summer-sown crops, which have been lagging behind due to below-normal rainfall in the first half of June, especially in central India.
monsoon The India Meteorological Department (IMD) said in a statement that it has covered entire southern and eastern India and most of Madhya Pradesh.
An IMD official told Reuters: "Monsoon has resumed. Heavy rains will occur in many areas of southern and central India this week."
Conditions are favorable for further advance of monsoon into Madhya Pradesh and Uttar Pradesh, said the official, who was not authorized to speak to the media, so he declined to be identified.
IMD data shows India received 8% less rainfall since June 1 – when the monsoon season began – than the historical average till June 19. For June 1-14, the rainfall deficit was 36 per cent.
The monsoon – which accounts for about 70% of annual rainfall and is the lifeblood of its $2.7 trillion agriculture-dependent economy – hit Kerala's coast on May 29, two days earlier than normal. Its progress was subsequently halted for more than a week.
A senior government official told Reuters that sowing of cotton, soybean, maize and paddy has lagged behind in major producing states, but could pick up from this week.
"The sowing window is still open. The farmers have completed land preparation. They will sow the crop as soon as they get enough rain," the official said on condition of anonymity.
The IMD official said lakhs of people were stranded in the northeast and neighboring Bangladesh due to heavy rains in the past few days, but the intensity of rain in the region may reduce this week.
Follow us on Social Media
FacebookTwitterinstagramKu APPyoutube