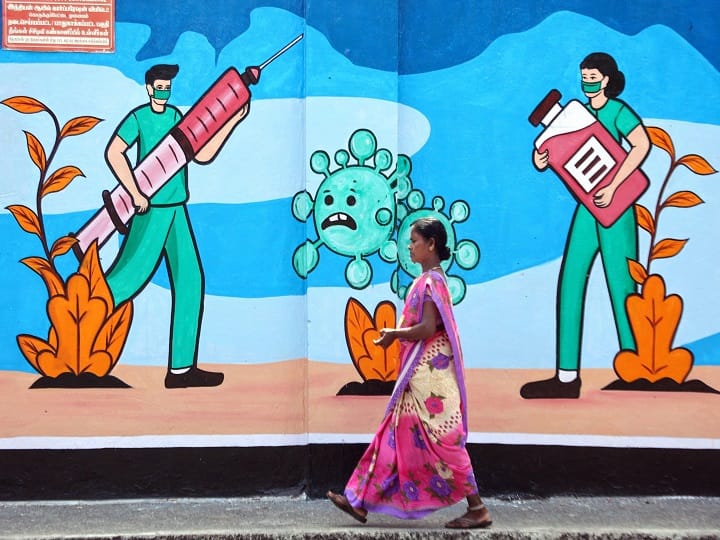 New Delhi: Looks like the Covid-19 pandemic is far from over, a The new coronavirus variant, b.1.1.529, has been detected in South Africa causing an alarm around the world. The AP report said the variant is a cause for concern because of the high number of mutations and rapid transmission among young people.
In addition to South Africa, cases of type B.1.1.1.529 have been detected in Botswana and Hong Kong. The development has prompted the Union Health Ministry to direct the states to strictly screen and test passengers arriving or transiting from the three countries. The World Health Organization's technical working group will meet on Friday to assess the new version.
Read also: Government's warning of new Kovid version received in South Africa, alerts states for rigorous testing at airports
B.1.1.1.529 What is coronavirus variant? Why is this a matter of concern?
The AP quoted Tulio de Oliveira of the Network for Genomic Surveillance in South Africa as saying that the new coronavirus variant, called B.1.1529, has more than 30 mutations for the spike protein. In comparison, Delta, which was behind the devastating second wave in India, and the beta version of the virus had two and three mutations, respectively.
The scientists said this high number of unusual mutations may help it evade the body's immune response and make it more permeable. However, the variant can be detected by RT-PCR test.
"We can see that the version is potentially spreading very rapidly. We expect to start seeing pressure in the healthcare system in the next few days and weeks," Tulio de Oliveira said.
So far, the WHO has designated four coronavirus variants of concern. They are beta (first found in South Africa), alpha (b.1.1.7), delta (b.1.617.2), and gamma (p.1). The alpha, delta and gamma variants were first detected in the United Kingdom, India and Brazil, respectively.
How many there have been cases Found out by now?
In South Africa, the government-run National Institute for Communicable Diseases (NICD) said 22 cases of type B.1.1529 have been reported in the country. South Africa is seeing a fresh jump in COVID-19 cases, especially in the most populous province of Gauteng. On Thursday, 2,465 infections were recorded, down from 900 two days ago.
Hong Kong has confirmed two cases after genome sequencing analysis. One of the cases was a traveler arriving from South Africa to Hong Kong, Bloomberg reported. The second case was identified in a person quarantined in the hotel room in front of the passenger. The government said that a person can get infected by blowing air between rooms.
In South Africa's neighboring Botswana, the new variant has been detected in four people who were fully vaccinated.
How the new covid version evolved,
François Balloux, director of the UCL Genetics Institute, said B.1.1.1.529 is more likely to develop during a chronic infection of an immuno-compromised person, possibly in an untreated HIV/AIDS patient.
What has India said on the new COVID-19 version? How have other nations responded?
The Union Health Ministry has asked states and union territories to initiate "rigorous screening and testing" of all passengers arriving or departing from Botswana, South Africa and Hong Kong.
In a letter to all states, Health Secretary Rajesh Bhushan said, "This variant is reported to have a significantly higher number of mutations, and thus, has serious public health implications for the country, given the recent easing of visa restrictions and Given the openness of international transport."
Bhushan said, "It is imperative that all international travelers traveling to and transiting through these countries and all other 'at risk' countries are also subjected to rigorous screening and testing. The contacts of these international travelers are also closely followed." Must be tracked and tested." ,
States have also been asked to send samples of passengers who tested positive to designated laboratories of the Indian SARS-CoV-2 Genetics Consortium (INSACOG).
The UK has announced the temporary suspension of flights to six countries, including South Africa. The report said Israel has also banned travel from South Africa, Lesotho, Botswana, Zimbabwe, Mozambique, Namibia and Eswatini.
(with inputs from agencies)
See below health equipment-
Calculate your body mass index (BMI)
,