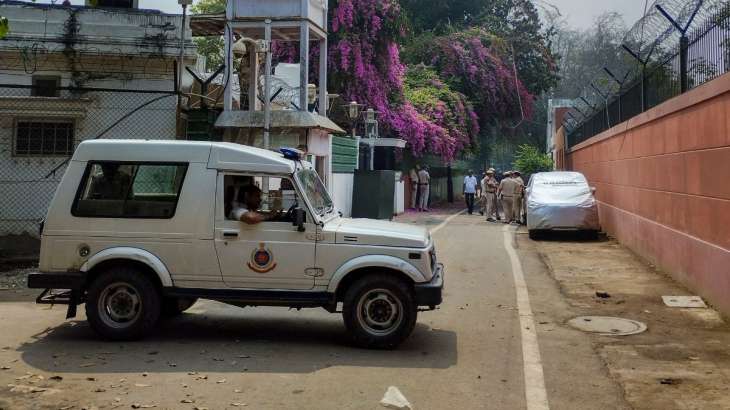 Delhi: In a shocking incident, a Delhi Police constable was robbed of his car at gunpoint by two masked miscreants while he was going for his duty. Police on Monday informed the incident took place on SPR Road late Saturday night when constable Rajkumar (32) was returning from Mahendragarh to Delhi to attend his night duty. 
As per the information provided by police, the constable at around 11 pm reached SPR road when a white car stopped in front of his vehicle. Two masked men got down from the car with weapons and one of them put a pistol on the windshield of his car and the other on the victim, they said.
"Soon after they asked me to get down from the car and also threatened to shoot if I did not. When I came out of the vehicle, they pushed me and ran away after robbing my car," Rajkumar said in his complaint. "My Delhi police uniform, wallet containing Rs 5,000, ID card and driving licence were also kept in the car. Due to darkness, the registration number on the Swift car was not visible," he said.
A CCTV footage has been recovered
In the CCTV footage installed near Kherki Daula Toll Plaza, only the white Swift car was seen but the police did not get any vital clue from it, police said.
An FIR was registered against two unknown accused under sections 392 (robbery), 397 (robbery with attempt to cause death or grievous hurt), 34 (common intention) of the IPC and under the Arms Act at Kherki Daula police station on Sunday, police said. "The teams of the police station along with the crime unit team are investigating the case and the accused will be arrested soon," said Inspector Ajay Malik, SHO of Kherki Daula police station.
(with inputs from PTI)