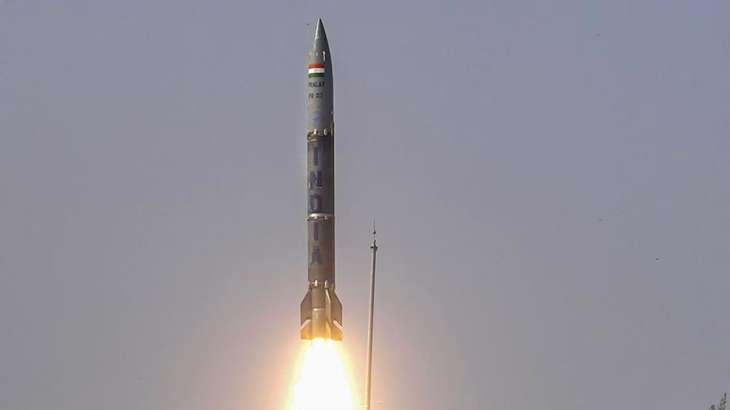 Aiming to strengthen the prowess of India's armed forces, the Defence Ministry approved the procurement of a regiment of 'Pralay' ballistic missiles. The missiles will be handed over to the Indian Army for deployment along the Line of Actual Control (LAC) and Line of Control (LoC).
"This is a major decision for the Indian Army as the proposal to acquire a regiment of the Pralay ballistic missiles which can hit targets between 150-500 Km, was cleared by the recent Defence Acquisition Council meeting," defence officials told ANI.
What is 'Pralay' missile?
The missiles were developed by the Defence Research and Development Organisation (DRDO).
Earlier in December 2022, DRDO successfully conducted the second flight test of indigenously developed surface-to-surface missile 'Pralay' off the Odisha coast.
For the first time, flight tests of a ballistic missile, developed by the DRDO, have been conducted successfully in two consecutive days.
The missile, launched from the APJ Abdul Kalam Island, met all the mission objectives, the DRDO said after the test.
"In today's launch, the 'Pralay' missile was tested for heavier payload and different range to prove the precision and lethality of the weapon," it said.
The second launch was monitored by all the range sensors and instruments, including telemetry, radar and electro-optic tracking system deployed across the eastern coast and the downrange ships positioned near the impact point, the defence research organisation said.
Pralay's range of 150 to 500 km
With a range of 150 to 500 km, 'Pralay' is powered with solid propellant rocket motor and other new technologies. The missile guidance system includes state-of-the-art navigation and integrated avionics.
(With agencies inputs)
Also read: Defence minister approves to set up 23 new Sainik Schools