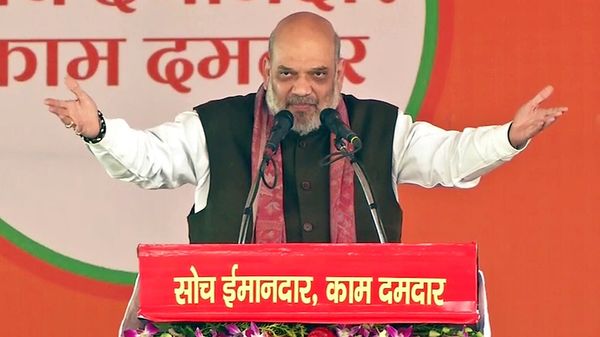 In Akhilesh's 'Jam' Vs Yogi's 'Jam', Amit Shah presented the option to the voters of Uttar Pradesh. On Saturday, Union Home Minister Amit Shah attacked Akhilesh Yadav in Azamgarh, which is called the stronghold of the Samajwadi Party. He asked people to choose between Akhilesh's 'jam' and Yogi Adityanath's 'jam' before the upcoming Uttar Pradesh assembly elections.
Explaining the acronym of 'JAM' or 'JAM', Shah said, "Akhilesh has entered the fray with Jam which means Jinnah (Founder of Pakistan Mohammad Ali Jinnah), Azam Khan (SP member) and Mukhtar (imprisoned mafia don or MLA Mukhtar) Ansari). Yogiji's 'Jam' means to end corruption from Jan Dhan bank accounts, Aadhar card and mobile for all. Now people have to decide which jam they like Is.'
Shah publicly supported the Yogi leadership and after the vote nominated him as the next chief minister. "I urge you to win all the assembly seats in Azamgarh so that Yogi can be made the chief minister again," Shah said.
Laying the foundation stone of the university in the name of Raja Suheldev, Shah said, "The place which has become a bastion of extremists and terrorist module for the last few years, is now turning into a place of Goddess Saraswati. A den of anti-national activities." The era of change has started in Azamgarh.
,