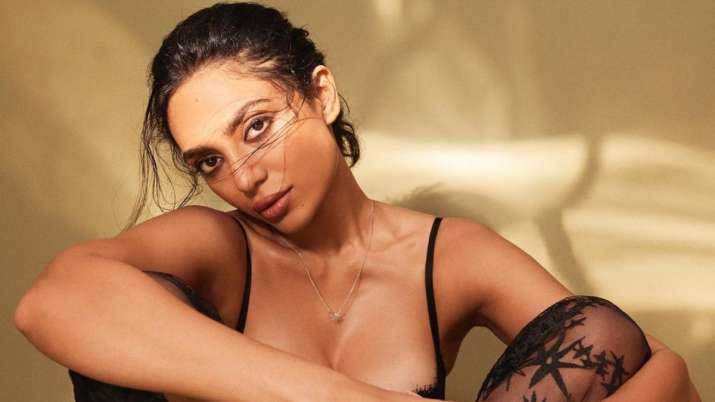 VIRAL VIDEO: Sobhita Dhulipala, who was recently seen in the Adivasi Shesha film 'Major', shows off her middle finger in a viral video, which is pairing her with Telugu star Naga Chaitanya. Her detractors on social media have accused Sobhita of being responsible for the much-hyped breakup between Naga Chaitanya and Samantha Ruth Prabhu, who is herself a popular actress. A video clip of Sobhita showing her middle finger during the flight has gone viral on social media.
Even though the video footage obscures the target of her gesture, netizens claim that it is Sobhita's reaction to the rumors of her link-up with Naga Chaitanya. However, the time and date of upload has not been made public.
Incidentally, Shobhita has denied the rumours, calling it "baseless", while Naga Chaitanya has not reacted at all. However, his PR team has blamed the Samantha camp for the rumour.
After divorce from Samantha Ruth Prabhu, allegations have been made that Naga Chaitanya is seeing the 'Major' actress.
It all started when several media reports claimed to have seen 'Majili' actor Naga Chaitanya with actress Shobita Dhulipala. According to the rumours, Chaitanya was seen with Sobhita Dhulipala in their new house, which is not the first time they have been seen together.
Naga Chaitanya has bought a beautiful property in the Jubilee Hills neighborhood of Hyderabad, which is now under construction. Reportedly both Naga Chaitanya and Shobita were seen visiting the place, most likely they were visiting the place.
Ever since the news broke, it sparked a debate on social media, with Samantha's followers believing that Naga Chaitanya's relationship with Sobhita was the reason for their split, while Naga Chaitanya fans insist that it is not.
Samantha Ruth Prabhu and Naga Chaitanya announced their separation in a joint statement on social media in October 2021, days before their fourth wedding anniversary.