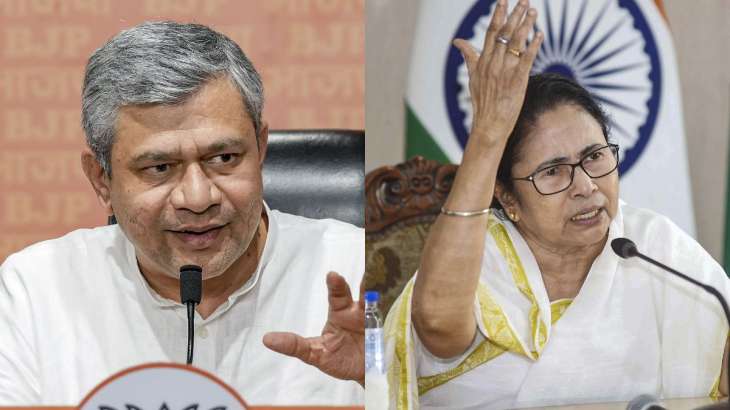 Odisha train tragedy: Taking cognizance of the Balasore train accident, West Bengal Chief Minister Mamata Banerjee on Saturday expressed disagreement over the death toll in the incident. Banerjee and Railway Minister Ashwini Vaishnav disagreed on the death toll this morning. The West Bengal CM claimed that she had heard that "the death toll could go up to 500". However, Vaishnav said, "238 (earlier today) as per state government data." Banerjee further said that the triple train accident in Odisha's Balasore district was the "biggest of the century" and a proper investigation was needed to unearth the truth.
Ashwini Vaishnav's reaction to Banerjee's claim
However, reacting to Banerjee's claim, Railway Minister Ashwini Vaishnav hit out against her and said, "This is not the time to do politics." Vaishnav said, "We want complete transparency, this is not the time to do politics, this is the time to focus on ensuring that restoration happens at the earliest."
Mamta Banerjee visited the accident site today
Banerjee, who visited the accident site on Saturday, said the accident could have been avoided had the anti-collision system been working on the route. The West Bengal CM, who has been the Railway Minister twice, further claimed that the safety of passengers is being neglected by the Railways.
Banerjee said, "There is definitely something behind this and a proper inquiry is needed. The truth should come out. If there was an anti-collision system, the accident would not have happened. Nobody cares about the safety and security of the passengers." ,
Banerjee announced compensation
He also announced compensation to the families of the West Bengal passengers killed in the accident, seriously injured and those with minor injuries.
According to the Indian Railways, the death toll in the Odisha train accident till 2 pm today is 288, while 747 people have been injured, including 56 seriously.
Read this also | Modi govt's full focus on PR exercise, not safety of passengers: AAP on Odisha train accident
Read this also | Odisha train accident: What happened to the loco pilots and guards of the ill-fated trains? Are they safe?