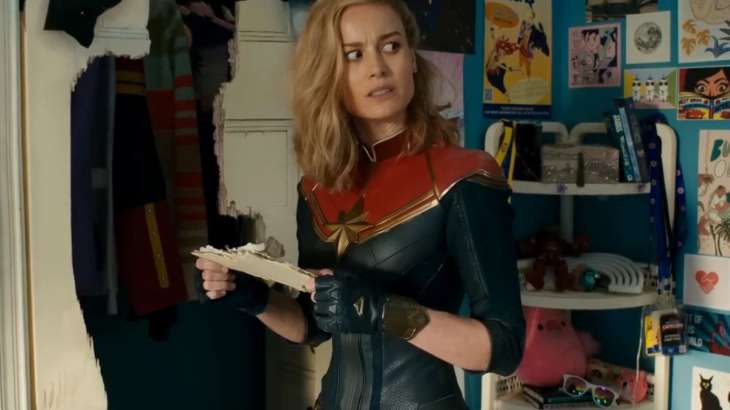 On 11th April, the much awaited teaser trailer of the upcoming film 'The Marvels' was released, creating immense excitement amongst the fans. Originally scheduled for a July release, the highly anticipated Marvel Cinematic Universe (MCU) film has been rescheduled to hit the theaters on November 10.
In the trailer, Brie Larson returns as Carol Danvers and teams up with Monica Rambeau (Teyonna Paris), who works at WandaVision, and Kamala Khan, who plays Ms. Marvel (essayed by Imaan Vellani). One of the most interesting things about this teaser trailer is that Korean actor Park Seo-joon will be joining the MCU.
KDVD fans will certainly rejoice now that the actor has made his first appearance in the much-awaited teaser trailer. A scene in the trailer also featured Indian actor Mohan Kapoor returning with the MCU family. Monica Rambeau is a new character in the Marvel Cinematic Universe (MCU). She works for the sword and can imbibe different types of energy.
The official plot synopsis for The Marvels from Marvel Studios reads: "Captain Marvel, whose real name is Carol Danvers, reclaims her identity from the brutal Kree and even teams up with the Supreme Intelligence But, due to unintended consequences, Carol is forced to bear the weight of an unstable universe. When her job leads her into a strange wormhole linked to a Kree rebel, her powers Kamala Khan, aka Ms. Marvel , a Jersey City superfan, and Carol's estranged niece team up with Captain Monica Rambeau, who now works for SABER. Three strange people looking to save the world must learn to work together.
Kevin Feige and Nia DaCosta are in charge of making The Marvels. Samuel L. Jackson, Tiona Paris, Brie Larson, Imaan Velani, Zawe Ashton and Park Seo-joon are some of the cast of the film.