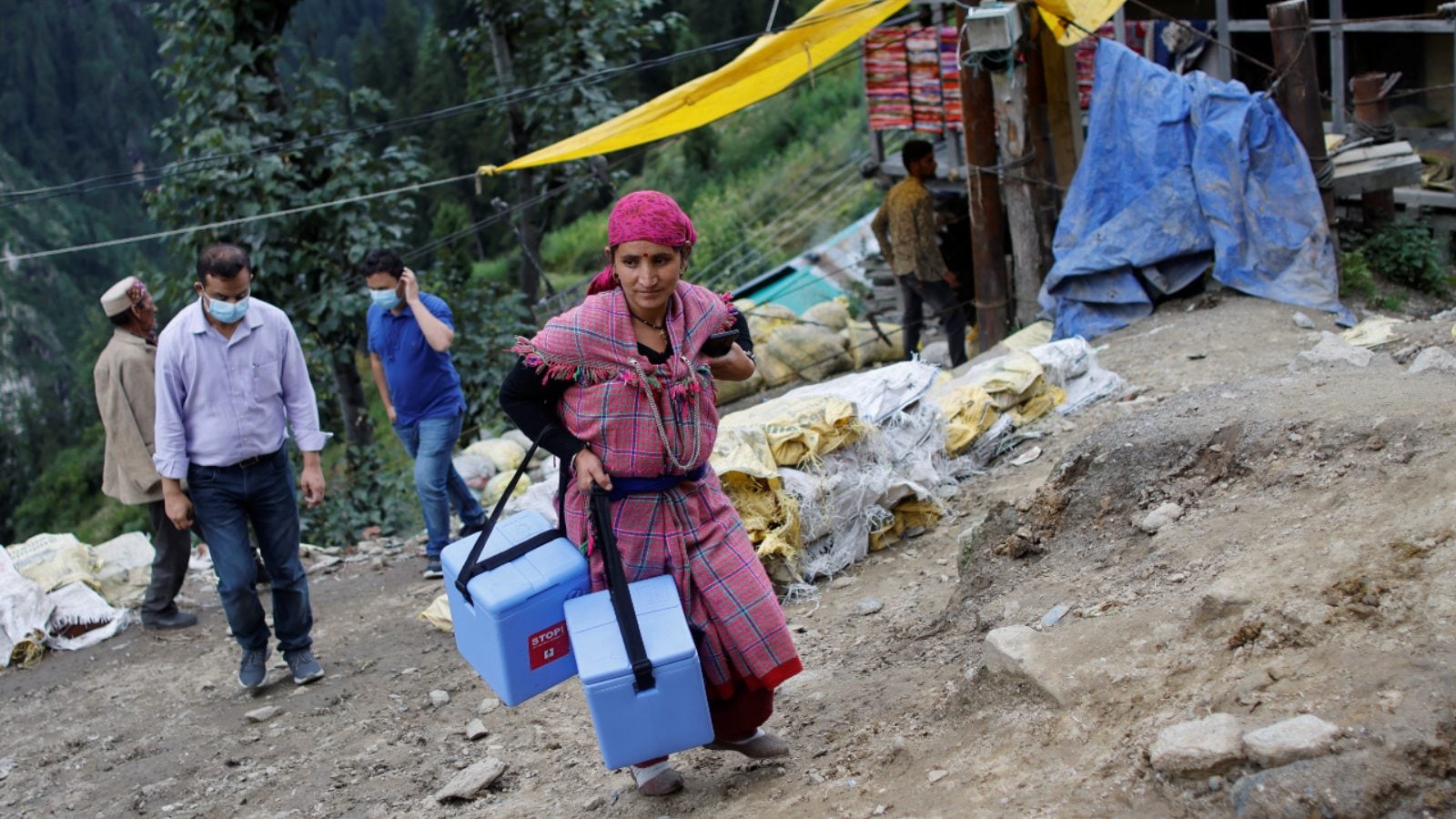 door-to-door vaccination, similar to Narendra Modi State Health Secretary Amitabh Awasthi told News18.com that the 'Har Ghar Dastak' initiative of the government has played an important role in giving impetus to the vaccination campaign of Himachal Pradesh.
Himachal Pradesh, in September, became the first state to vaccinate 100% of its adult population with the first dose of the two-dose COVID-19 vaccine.
While many other states are struggling with the slow pace of the second dose, Himachal Pradesh is likely to vaccinate 100% of its eligible adult population with a second dose by next week.
"We may be the first to administer the second dose as well. Himachal Pradesh is likely to achieve the target of 100% vaccination by December 3. "The enthusiasm to take the second dose is less than the first dose. There is no fear of catching Covid-19, people have started going out and are busy earning their livelihood," he said.
The strategy of the state was "not to wait for the arrival of the people, but to capture them at their convenience".
"We started the door-to-door campaign at least two months before the central government's 'Har Ghar Dastak' initiative. We started the door-to-door campaign just after the second dose reached 40%. Our teams were visiting every village.
The central government had launched the 'Har Ghar Dastak' campaign in November to increase vaccination coverage. Under the campaign, health workers go door-to-door to vaccinate those eligible for the second dose and those who have not.
Awasthi said that the second strategy that worked for Himachal Pradesh was the involvement of local leaders, gram panchayats and panchayati raj officials. The state has also deployed hundreds of mobile units in the districts to vaccinate people during the journey. "These mobile units were set up especially in congested areas where there was a possibility of more people being reminded and vaccinated, such as bus stands and temples."
The state is also running a program to call all the beneficiaries as soon as the gap of 84 days is completed between the two doses.
The state will celebrate the success of the vaccination campaign on December 5 with Union Health Minister Mansukh Mandaviya, BJP National President JP Nadda and Union Information and Broadcasting Minister Anurag Thakur present.
read all breaking news, breaking news And coronavirus news Here. follow us on Facebook, Twitter And Wire,
,