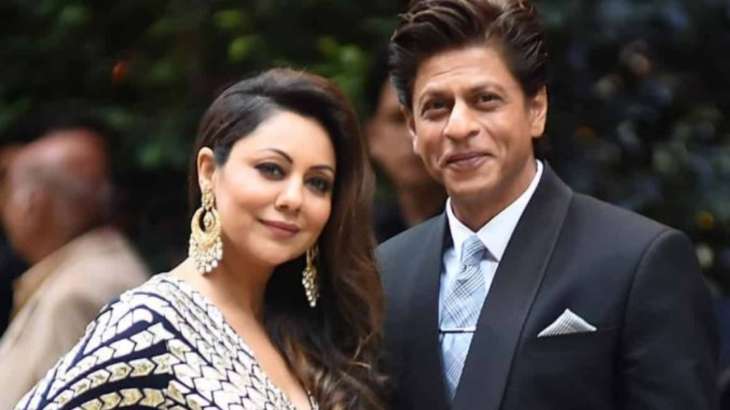 Shahrukh Khan and Gauri Khan are one of the most powerful couples of Bollywood. Their love story has always taken the fans by surprise. In an old video, the superstar can be seen making a shocking revelation that Gauri never gave him any gift. The video has gone viral on social media. The video is taken from Farah Khan's old celebrity chat show Tere Mere Beech Mein.
In the video, the actor can be heard saying that Gauri never gave him any gift. He says, "She gives excuses by saying what gift should I give to the man who has everything including me". The actor then recalled an old incident saying, "And once I remember I had a spinal injury, so I had to stay in London for a few months. So, I went to the clothing store and got a T-shirt, but it was too big. So, I thought it is not right to wear it." He asked Gauri to return the T-shirt and bring a T-shirt made of cotton. Gauri went to the shop but after coming back she told Shahrukh that they didn't return it.
Shahrukh said that he had two friends with him, Pamela and Kajol, They came to meet him there and told Shahrukh what had happened in the store. "Gauri exchanged the T-shirt and took something else, but she didn't buy anything for you. He said, 'He is in the hospital. He will not need new clothes.' Instead, she bought herself a handbag."
Shah Rukh recently accompanied his wife Gauri to the launch of their coffee table book My Life in Design.
Meanwhile, Shah Rukh will next be seen in Atlee-directed Jawaan alongside Nayanthara, Vijay Sethupathi and Sanya Malhotra. He will also be seen in Danki alongside Taapsee Pannu.