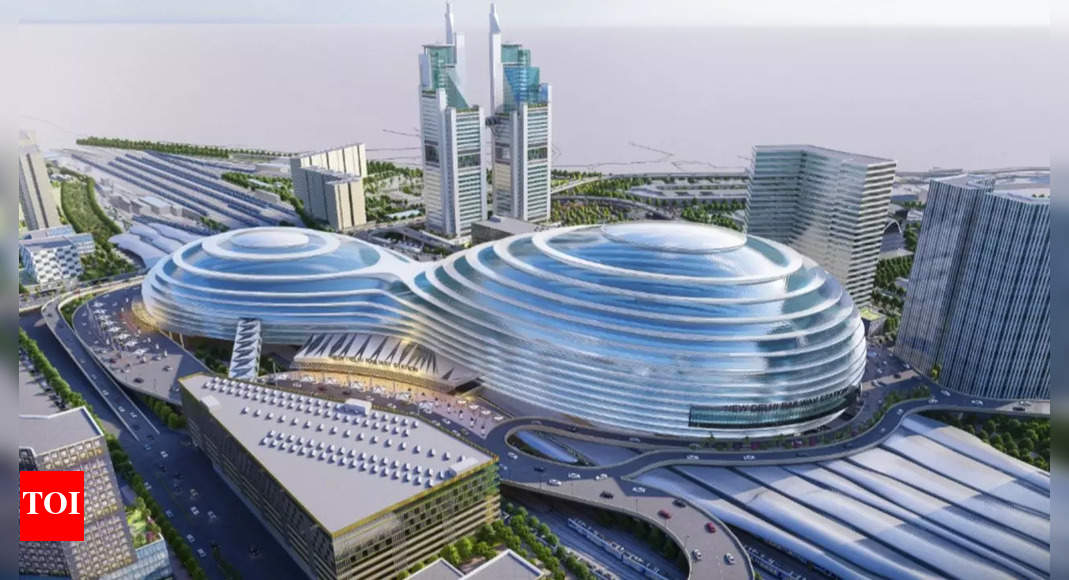 New Delhi: Indian Railways has revamped the redevelopment plan of New Delhi station by barring the commercial development portion from the core station development. Sources said commercial development involving real estate would be taken up in the second phase, while in the first phase the station infrastructure including upgradation of passenger amenities, parking lots and core areas of the station building would be taken up.
He also said that the Railways will redevelop on Hybrid Build Operate and
Transfer
(BOT) model where the national transporter will pay 40% of the project cost during construction. The private company will have to invest the remaining 60% and Railways will pay the amount in installments over 26 years. NS
National Highways Authority of India
(NHAI) has adopted this model of NH development which is known as Hybrid Annuity Model (HAM).
sources said that
Rail Land Development Authority
(RLDA) previously made a detailed presentation
Federation
railway Minister
ashwini vaishnav
on Friday. As the Railways will pay the entire investment in installments and thereby reduce the risk of private investors, the proposed user charges to be charged from the passengers will fall with the national transporter.
Under the plan, a 450 meter long and 80 meter high double dome architecture structure will be built over the station. Its total cost has been estimated to be around Rs 4470 crore. It will have 25 storeys high twin domes, known as Infinity Towers, which will cover all 16 platforms of the station.
,