920" src="https://resize.indiatvnews.com/en/resize/newbucket/1200_-/2023/03/bsf-shoots-drone-1678448576.jpg" class="attachment-post-thumbnail size-post-thumbnail wp-post-image" alt="Punjab: BSF shoots down Pakistani drone in Gurdaspur" decoding="async" />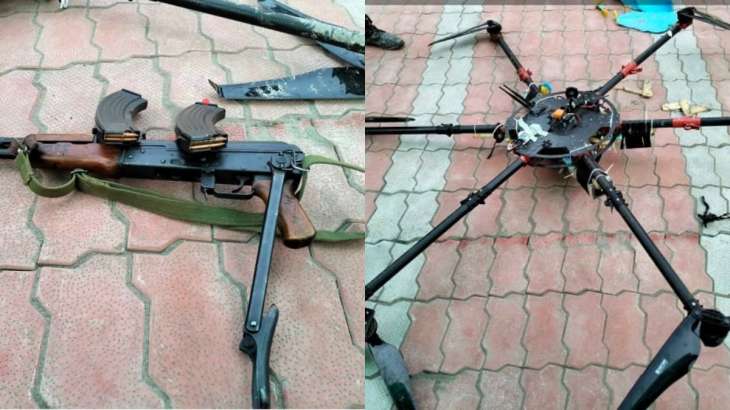 The Border Security Force (BSF) on Friday shot down a drone intruding from the Pakistan side in Gurdaspur. He stopped it by firing.
BSF recovered an AK series rifle, two magazines and a hexacopter with 40 rounds of ammunition from a field in Gurdaspur's Nabi Nagar area.
Earlier, the BSF had shot down a 'rogue' drone that had entered India from Pakistan at the international border. A BSF spokesperson said the drone fell into Pakistani territory after being shot down.
He further said that the incident took place on the intervening night of February 7-8 near the border post 'Babapir' in Amritsar sector. "The BSF personnel fired upon the rogue drone and deployed all anti-drone measures. As a result, the rogue drone fell across the international border into Pakistan territory," the spokesperson said.
Read this also | Drone seized from outskirts of Jammu, investigation underway. know the details
Read this also | Pakistani drone shot down by BSF on Punjab border, suspected narcotics recovered Watch