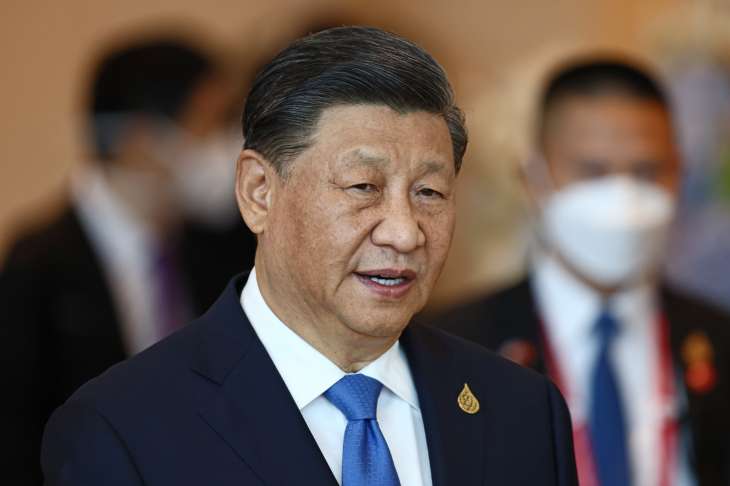 Chinese President Xi Jinping has told his top national security officials to prepare themselves for "worst-case" scenarios amid his party's efforts to resist any internal or external threats. According to a report by the Chinese state news agency Xinhua, Jinping's critical remarks come amid the fact that he is facing external threats from the West on a number of issues, including his proximity to Russia amid an ongoing war against Ukraine.
Apart from this, the West is trying to condemn China citing its increasing steps in the Indo-Pacific region. "The complexity and difficulty of the national security issues we are facing now have increased significantly," Xi was quoted as saying at a meeting of the party's National Security Commission on Tuesday by CNN.
Jinping orders modernization of early security risk warning system
The Chinese President said, "We must adhere to bottom line thinking and worst-case scenario thinking, and be prepared to undergo major tests of strong winds and rough waves, and even dangerous, stormy seas." " Describing the current international situation as "complex and serious", he directed the authorities to gear up for modernization of their national security apparatus and capabilities. The Chinese President underlined that the country should focus on effective warfare techniques.
In addition, he also ordered his top officials to build a national security risk monitoring and early warning system for effective monitoring of upcoming challenges. In addition, he called for increasing national security education and improving data management and artificial intelligence security.
During the meeting, Jinping expanded the concept of national security and emphasized it to cover everything from politics, economy, defence, culture and ecology to cyberspace. CNN reported that this should be extended from deep seas and polar regions to space, as well as big data and artificial intelligence.
US-China tension
In particular, both China and the US have been at loggerheads since then-US House Speaker Nancy Pelosi's visit to Taiwan – an island nation that Beijing claims as its own. His visit took place despite repeated warnings from Xi Jinping and his top officials.
While US Secretary of State Antony Blinken's visit was expected to ease tensions between the two largest economies, all speculation was dashed by a last-minute mistake by alleged Chinese spy balloons. This prompted the cancellation of Blinken's much anticipated visit to the US. At that time, the Biden administration had said that it would send its top official but did not mention the time.
Also read: America wants 'good relations' with China, said- 'Whatever the current situation, we are ready to talk'