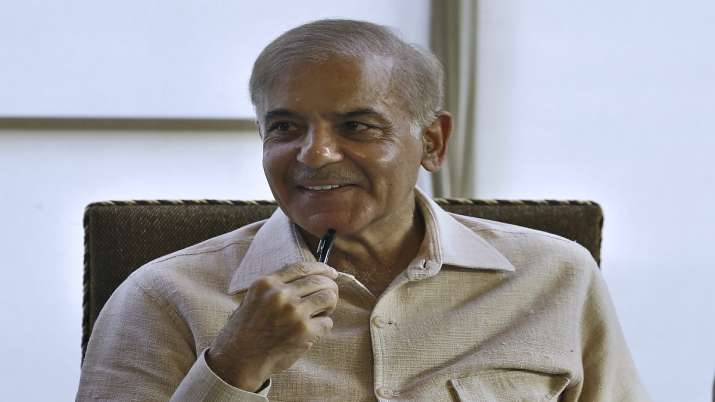 Highlight
Shahbaz Sharif, brother of former Pakistan PM Nawaz Sharif, took oath as the 23rd PM of Pakistan.
Acting President Sadiq Sajrani administered the oath of office to him.
The Parliament of Pakistan on Monday elected Shahbaz Sharif unopposed as the 23rd PM.
Former Pakistan PM Nawaz Sharif's brother and Pakistan Muslim League (Nawaz) (PML-N) party chief Shahbaz Sharif was sworn in as the 23rd Prime Minister of Pakistan on Monday night. Acting President Sadiq Sajrani administered the oath of office to him.
The swearing-in comes soon after Pakistan's parliament elected Shahbaz Sharif unopposed as the country's 23rd prime minister, ending political uncertainty in the country after a no-confidence motion was moved against his predecessor Imran Khan. on March 8.
Earlier, President Arif Alvi was supposed to administer the oath to him, but could not do so due to sudden health-related ailments.
After former foreign minister Shah Mehmood Qureshi announced that his Pakistan Tehreek-e-Insaf party would boycott the polls and hold a walkout, 70-year-old Shahbaz was the lone candidate.
According to the formal result announced by Speaker Ayaz Sadiq, "Sharif has secured 174 votes … and has been declared Prime Minister of the Islamic Republic of Pakistan," Deputy Speaker Qasim Suri said, adding that his conscience did not allow him. . conduct the session.
A candidate who wins in a house of 342 must have the support of at least 172 MPs.
In his first address to the House as Prime Minister, Shahbaz said that this is the first time in the history of Pakistan that a no-confidence motion against a Prime Minister has been successful. "And good has triumphed over evil," he said. He said today is a "big day" for the entire country as an "elected" prime minister has been sent home legally and constitutionally.