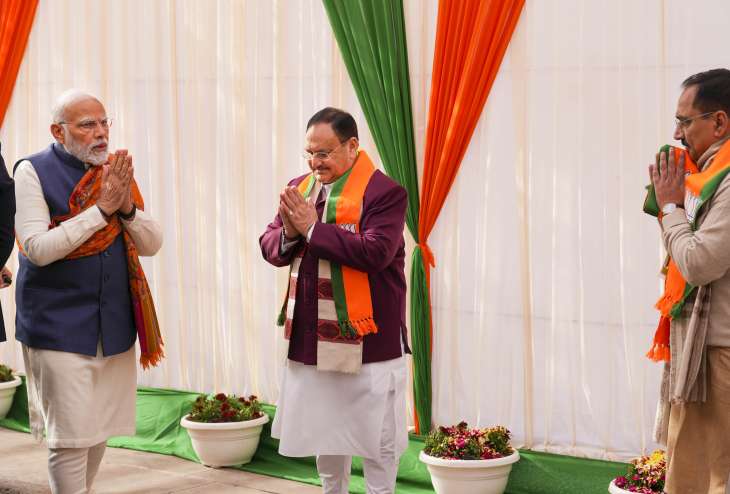 Maharashtra Deputy Chief Minister Devendra Fadnavis said the Prime Minister during the BJP's national executive meeting directed party members to visit far-flung villages, especially border areas. At the same time, he said that the Prime Minister instructed all the workers to avoid using unwanted comments against the Muslim community.
Briefing the media about the party's last meeting, which was attended by top leaders including PM Narendra Modi, BJP president JP Nadda and Union Home Minister Amit Shah, Fadnavis said the prime minister asked all members to work with full discipline. instructed.
According to Fadnavis, the Prime Minister also reprimanded the ministers who were responsible for making controversial remarks against the minority community. The prime minister categorically said that the ministers should reach out to the Pasmanda Muslim community and educate them about the programs run by the government without considering "whether to vote for the party or not".