920" src="https://resize.indiatvnews.com/en/resize/newbucket/1200_-/2023/02/reyeywetert-1675501895.jpg" class="attachment-post-thumbnail size-post-thumbnail wp-post-image" alt="Pakistan to seek Afghan Taliban chief Haibuttallah Akhundzada's help to control TTP" decoding="async" />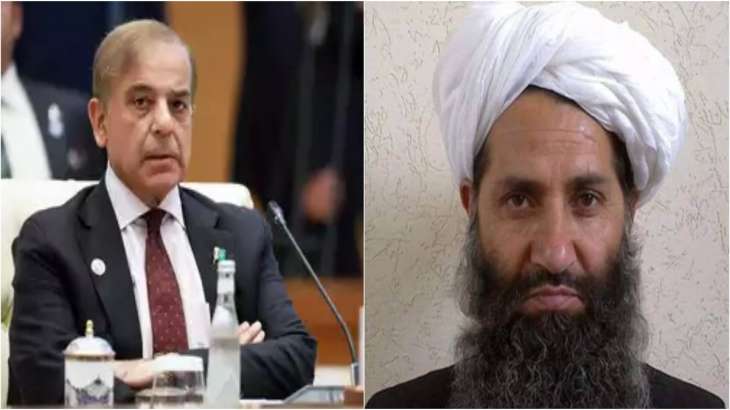 Pakistan: Desperate Pakistan has sought the help of Afghan Taliban chief Haibutallah Akhundzada to rein in the banned Pakistani Taliban outfit, responsible for a recent wave of terror attacks in the country including the Peshawar mosque massacre, according to a media report on Saturday.
Pakistan has been hit by a wave of terrorism, mostly in the country's Khyber Pakhtunkhwa province, but also in Balochistan and the Punjab city of Mianwali, which borders the restive Khyber Pakhtunkhwa province.
A Taliban suicide bomber blew himself up during afternoon prayers at a Peshawar mosque on Monday, killing 101 people and injuring more than 200.
Pakistan's civilian and military leadership seeks help from Afghan Taliban chief
According to The Express Tribune newspaper, during the apex committee meeting on Friday, Pakistan's civilian and military leadership decided to seek the intervention of Afghan Taliban chief Haibutallah Akhundzada to rein in Tehrik-e-Taliban Pakistan (TTP). .
Pakistan's Interior Minister Rana Sanaullah, who attended Friday's meeting, said the mastermind of the Peshawar mosque attack could be in Afghanistan and said the federal government would take up the issue with its Afghan counterparts, the report said.
Pakistan PM admits failure to avert Peshawar massacre
Pakistan Prime Minister Shehbaz Sharif on Friday admitted failing to avert the Peshawar massacre that killed more than 100 people and called for "national unity" to deal with the menace. Sharif told the meeting, "There is a need for unity in the political circle. This act of terrorism managed to breach the security check post and reach the mosque. We should not hesitate to accept the facts."
Meanwhile, Pakistani authorities claimed to have made a "significant breakthrough" in the Peshawar mosque attack investigation by identifying the suicide bomber through DNA samples. Police said DNA tests were conducted and investigators are trying to trace the attacker's family.
In November last year, the TTP called off an indefinite ceasefire with the government until June 2022 and ordered its militants to carry out attacks on security forces.
The TTP, which is believed to have close links to al-Qaeda, has threatened to target top leaders of Prime Minister Sharif's PML-N and Foreign Minister Bilawal Bhutto-Zardari's PPP if The ruling coalition continues to implement tough measures against the militants.
Read also: Pakistan Taliban ends ceasefire, says Imran Khan government 'failed to respect decisions'
Pakistan hoped that after coming to power, the Afghan Taliban would stop using their soil against Pakistan by expelling TTP operatives, but they refused to do so apparently at the cost of worsening ties with Islamabad Is.
About TTP
The TTP, founded in 2007 as an umbrella group of several militant outfits, ended a ceasefire with the federal government and ordered its militants to carry out terrorist attacks across the country. The group, which is believed to be close to al-Qaeda, is believed to have been blamed for several deadly attacks across Pakistan, including an attack on an army headquarters in 2009, attacks on military bases and a 2008 attack on the Marriott Hotel in Islamabad. Bombing is included.
In 2014, the Pakistani Taliban stormed the Army Public School (APS) in the northwestern city of Peshawar, killing at least 150 people, including 131 students.
Monday's deadly attack sent shockwaves around the world and was widely condemned.