920" src="https://resize.indiatvnews.com/en/resize/newbucket/715_-/2022/04/hafizsaeed-pti-1636259737-1649422587.jpg" class="attachment-post-thumbnail size-post-thumbnail wp-post-image" alt="Pak Anti-Terrorism Court sentenced 26/11 mastermind Hafiz Muhammad Saeed to 31 years in jail" decoding="async" />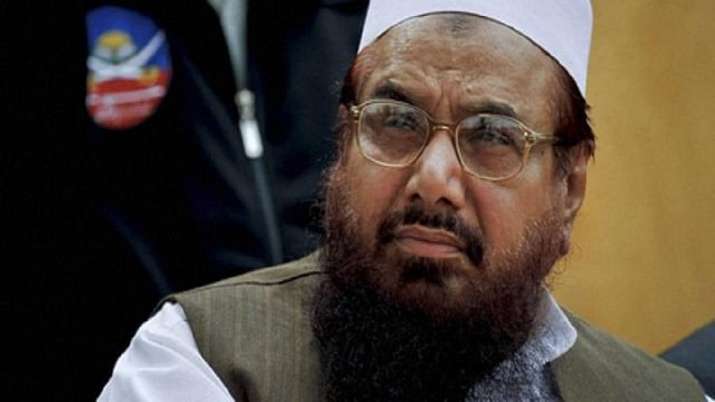 Highlight
Pakistan's Anti-Terrorism Court has sentenced 26/11 attack mastermind Hafiz Saeed to 31 years in prison.
Earlier, in five such cases, the 70-year-old radical cleric has already been sentenced to 36 years in prison.
Saeed is a UN-designated global terrorist, and the US has placed a USD 10 million bounty on him.
According to local media reports, 26/11 attack mastermind Hafiz Muhammad Saeed has been sentenced to 31 years in jail by an anti-terrorism court in Pakistan. Saeed is the chief of Lashkar-e-Taiba.
Earlier, the 70-year-old hardline cleric has already been sentenced to 36 years in prison in five such cases. The total sentence of 68 years imprisonment will run together. Saeed may not have to spend many years in jail Because their sentences will run concurrently, a lawyer had told news agency PTI.
Anti-Terrorism Court (ATC) Judge Ejaz Ahmed Bhuttar on Friday sentenced Saeed to 32 years in jail in two FIRs – 21/2019 and 90/2019 – registered by the Anti-Terrorism Department of Punjab Police, a court official told PTI. Heard.
"In 21/19 and 99/21, he was sentenced to 15.5 years and 16.5 years respectively," the official said. The court also imposed a fine of PKR 340,000 on Saeed.
They said Saeed was brought to the court from Lahore's Kot Lakhpat Jail, where he has been imprisoned under tight security since 2019.
Sayed Was arrested in July 2019 in terror financing cases. Saeed-led Jamaat-ud-Dawa is the lead organization for Lashkar-e-Taiba (LeT), which is responsible for carrying out the 2008 Mumbai attacks that killed 166 people, including six Americans.
In 2020, the Lashkar chief was sentenced to 15 years in prison in a terror funding case.
Jamaat-ud-Dawa (JuD) chief Hafiz Saeed has been declared a global terrorist by the United Nations, while the US has placed a USD 10 million bounty on him. Saeed is one of the most wanted in the horrific 2008 Mumbai terror attack in which 161 people were killed.
In June last year, three people were killed and 21 were injured. Huge car bomb blast outside Saeed's house, After the attack, Pakistan's National Security Adviser Moeed Yusuf alleged that India was behind the blast near the Lashkar-e-Taiba chief's residence in Lahore. India gave a befitting reply to the border nation and termed the allegations as "baseless propaganda".
(with PTI input)
Read also | Pak court acquits 6 leaders of Hafiz Saeed's Jamaat-ud-Dawa in terror financing case