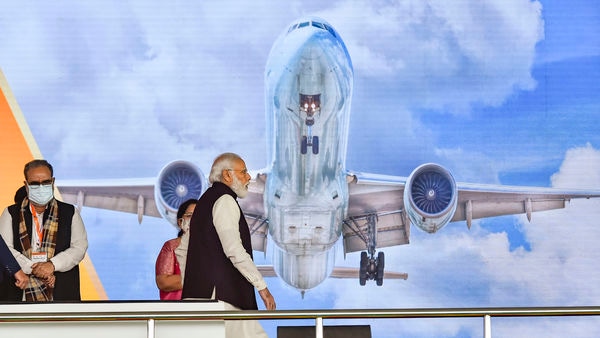 Assembly elections are ahead. At the same time, just before this, the Center had made a big announcement regarding employment in Uttar Pradesh. Union Civil Aviation Minister Jyotiraditya Scindia has announced that tomorrow one lakh jobs will be created in the country.
The minister made this demand from the foundation stone laying ceremony of Noida Airport in Uttar Pradesh. He said, 'If the Noida airport located in Gautam Budh Nagar in western Uttar Pradesh is opened, then an investment of about Rs 60,000 crore will come. This will provide employment to one lakh people.
Jyotiraditya said, 'Prime Minister Narendra Modi wanted Asia's largest airport to be built in Uttar Pradesh. He said that he is moving towards this goal. "Jawaharlal Nehru International Airport or Noida International Airport is going to be bigger than Delhi's Indira Gandhi International Airport," he claimed. When completed, it will be the fourth largest airport in the world.
Let us tell you that this airport is being built in an area of ​​​​about 5 thousand acres. 29,560 crore will be spent on this project. The airport is being constructed by the Zurich International Airport Authority in collaboration with the state government.
The Civil Aviation Minister said, 'The construction of this airport will be completed by 2024. The airport is capable of carrying 12 million passengers annually. He also said that the number of airports in Uttar Pradesh will increase tomorrow. "Tomorrow, 16 more airports will be built in Uttar Pradesh, out of which eight will be ready in the next two years," he said. ,
,