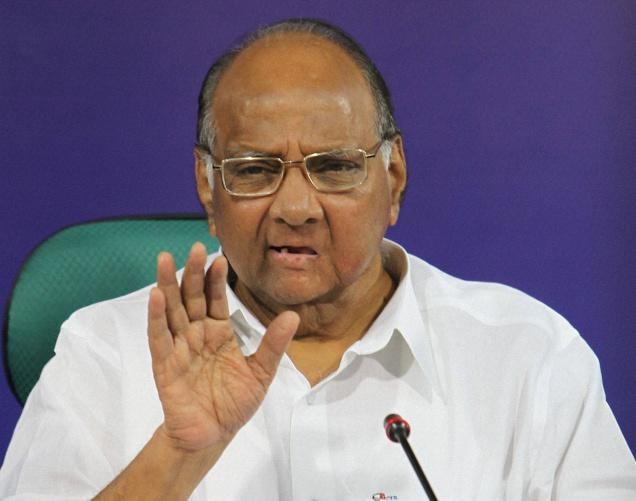 New Delhi: Nationalist Congress Party (NCP) chief Sharad Pawar has hit out at the central government over the timing of its decision to repeal agricultural laws, saying it was decided only because there are elections in Uttar Pradesh and other neighboring states.
On Friday, November 19, Prime Minister Narendra Modi announced that the government had decided to repeal agricultural laws that had ignited farmers' protests around Delhi's borders that had been in place for a year.
Read also | India reports 9,119 coronavirus cases, 396 deaths in last 24 hours. Most deaths from Kerala
Pawar was speaking to reporters in Maharashtra's Satara district where he said, "There are elections in UP and other neighboring states. As per our information, when those in power visited villages in some parts of these states, local He got a different reception from the people. Looking at this, he must have got an idea of ​​the kind of treatment he will get if he goes to ask for votes. It seems that this practical decision has been taken in this background.
Pawar insisted that the Maha Vikas Aghadi (MVA) government of Maharashtra will complete its five-year term. Pawar's statement comes in the backdrop of Maharashtra BJP chief Chandrakant Patil who had said that the MVA government will fall in two years.
Responding to Patil's comments, Pawar said a similar claim was made saying that his government would fall in 15 days. "But later it was heard that it would fall in one month, two months, three months and so on," he said.
"Since Chandrakant Patil has time, he is trying his hand at astrology and based on that, he would be drawing such conclusions. Let him enjoy it. However, this government will complete its five-year term and if we decide to go together in the elections, it (MVA alliance) will come to power once again.
Pawar also said that he recently met West Bengal CM Mamata Banerjee as some members of her party are being "harassed" by central agencies. He accused the central government of using such agencies to harass non-BJP states. "Let them inquire. Nothing will come out. This is the best example of abuse of power by those in power."
,