920" src="https://resize.indiatvnews.com/en/resize/newbucket/1200_-/2023/05/asddssssssdssdsdddsdsdssssssssssfd-1685097964.jpg" class="attachment-post-thumbnail size-post-thumbnail wp-post-image" alt="Nawazuddin Siddiqui clarifies his comment on The Kerala Story ban: 'Stop spreading false news'" decoding="async" />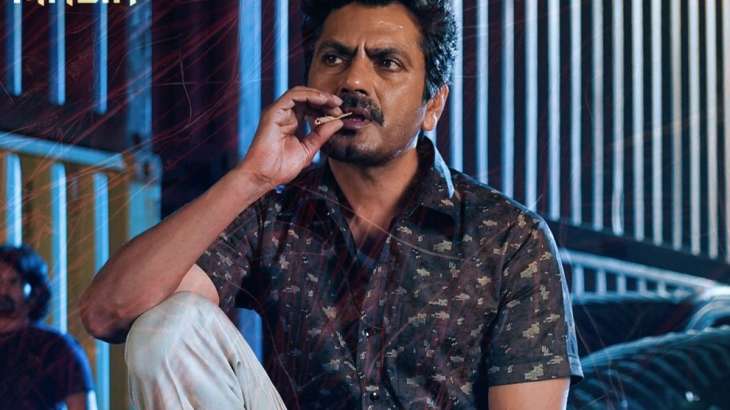 nawazuddin siddiqui It has been in headlines for some time now. From his legal battle with his wife to his comments on The Kerala Story ban, the actor became the talk of the town. Adah Sharma's The Kerala Story, which tackles the issues of love jihad, religious conversion and religious conversion, has been receiving rave reviews from all quarters. While there are some who are showing their support for the film, Nawazuddin Siddiqui shared that if a film is 'hurting someone, it is wrong'. Nawaz has now finally clarified his statement. He took to his Twitter handle and cleared the misunderstanding.
Indirectly hinting at news portals, Nawazuddin slammed them in his latest tweet. He asked them to stop spreading fake news. The actor further clarified that he would never want any film to be banned ever. He tweeted, "Please stop spreading false news just to get few views and hits, call it cheap TRPs – I never said and I will never want any film to be banned anytime. Stop it. Stop spreading fake news." Take a look at his tweet below.
Kerala Story ban controversy
The Adah Sharma starrer The Kerala Story was released across India except West Bengal, where it was banned by the Mamata Banerjee-led TMC government. However, the Supreme Court overturned this ban in an order. The makers had earlier held a press conference in Kolkata after the ban was lifted and claimed that the film was still not running in cinemas in the state and that distributors were allegedly receiving threat calls.
Despite all the controversies, The Kerala Story skyrocketed to success and went on to become the second highest-grossing Hindi film of all time. Shahrukh KhanK Pathan. Lead actress Adah Sharma also claimed that it is the first female lead film to enter the 200 crore club.
about the story of kerala
'The Kerala Story' features actress Adah Sharma as Fathima Ba, a Hindu Malayali nurse who is among the 32,000 women who went missing from Kerala and later joined ISIS (Islamic State of Iraq and Syria). Gone. Forced to accept Islam. Also, the film highlights the 'love jihad' propaganda, where Muslim men manipulate Hindu girls to convert to Islam and abandon their families.
Read also: The Kerala Story box office collection Day 21: Adah Sharma's film registers lowest numbers ever
Read also: Kailash Kher lashed out at the organizers during the protest; They say 'learn manners'