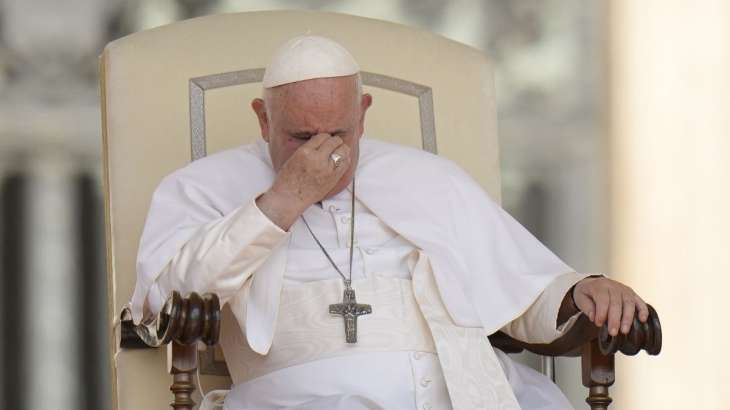 Odisha triple train accident: In the wake of the heart-wrenching triple train accident in Odisha's Balasore, Pope Francis on Sunday condoled the loss of lives in the tragedy that took place on June 2. at 1,175.
Pope Francis expressed grief
"My prayers are with the many victims of the train accident that happened two days ago (June 2) in India. I express my condolences to the injured and their families. May the heavenly father welcome the souls of the dead to his kingdom." Pope Francis said, reported Reuters.
odisha train collision
Three trains – Shalimar-Chennai Coromandel Express, Bengaluru-Howrah Super Fast and a goods train – were involved in Friday's accident, which is now being described as one of India's worst rail accidents. The Coromandel Express rammed into a stationary goods train and several of its coaches overturned onto another train – the Bengaluru-Howrah Superfast Express, which was passing at the same time on Friday.
death toll revised
Chief Secretary PK Jena said on Sunday that some bodies were counted twice. "After detailed verification and a report by the Balasore District Collector, the final toll has been fixed at 275," he said. "So far 793 passengers have been discharged and 382 are undergoing treatment at government expense," he added.
The Chief Secretary said that proper identification of the dead bodies was the biggest challenge. "The DNA sample will be taken and photographs of the deceased will be uploaded on government websites," he added. As per the latest updates, 9 teams of NDRF, 5 ODRAF units and 24 fire teams were engaged in the rescue operations, which are now complete.
Read this also | Odisha train accident: State faces 'shortage of morgues' as bodies pile up unclaimed
Read this also | Orissa train drivers make shocking revelation: 'Trains got 'green' signal and there was no overspeeding'