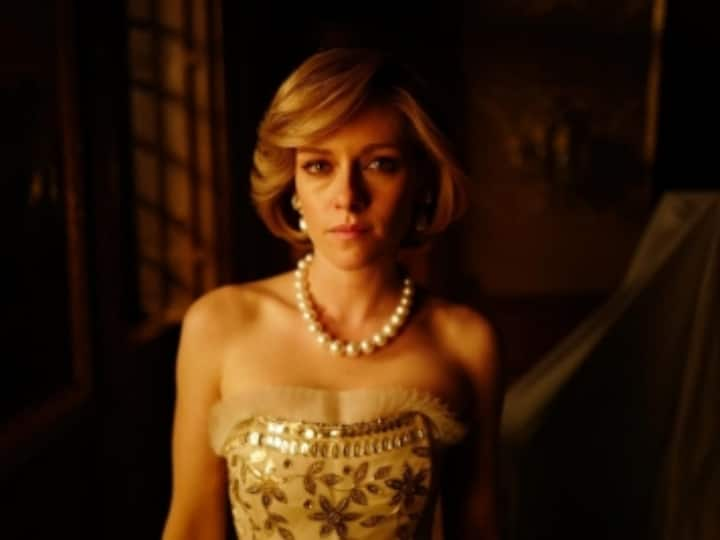 wig
biographical psychological drama
director: Pablo Lahren
starring: Kristen Stewart, Sally Hawkins, Timothy Spall, Sean Harris, Jack Farthing, Jack Nilen, Freddie Spree, Stella Gonet, Richard Sammel, Elizabeth Berrington, Lore Stefanek and Amy Manson.
Set in 1991, "Spencer" is a haunting re-imagining of the tense three-day Christmas weekend in the life of Princess Diana, which she spent with the royal family at the Sandringham Estate, a large six-story country mansion spread over 20,000 acres. Off the Norfolk Coast.
This biographical film about Princess Diana, presented as "a tale from a true tragedy", is laid out as a psychological drama filled with dream scenes, internal and external pain, allegorical scenes and dialogues. which shows his troubled mood.
Read also | 'Bunty Aur Babli 2' review: The Saif Ali Khan-Rani Mukerji family entertainer is short on novelty
The story begins with Diana sporting her blonde bob-cut hair and driving her little green car alone in the countryside, lost in the area where she grew up as neighbors to the royal family. This clearly tells us that he is on his own, and this is no accident, and that he has lost parts of himself over the years trying to live up to expectations.
Once on royal grounds, along with her two sons William (Jack Nylen) and Harry (Freddie Spree), Diana is caught in a loveless marriage with an estranged Prince Charles (Jack Farthing), who openly betrays her. .
Effectively feeling imprisoned, Diana's anxiety and depression begin to get the better of her when she finds a biography of Anne Boleyn (Amy Manson), wife of Henry VIII, who was accused of adultery and beheaded. So that her husband can get married once again. And she begins to find a similar soul in Bolin.
As he has robbed her of her privacy inside and outside the lavish estate, the walls of the Gothic palace feel as though they are closing her in. She loses her grip on reality until she escapes and saves herself.
The director's vision is not a direct explanation of the princess' displeasure with royal traditions and the spectacle of the holiday. He shows us Diana during her most vulnerable moments: vulnerable, evil, and most of all, self-destructive.
She is not the princess of friendly people or the queen of hearts that the world likes. Instead, she's prickly, self-absorbed and self-pitying, spoiled and cruel, but when the cold seeps into every frame, we warm to her, especially as she professes maternal love with her children. Plus, his suffering, a blend of the real and the imaginary, is meant to keep the audience uncomfortable, and it succeeds.
The dialogues – "Beauty sucks, beauty is clothing", "There is no future here, only past and present" and "I look to make sure others do not see" – are rather face-to-face. They feel like declarations of an era, defying depth and sharpness.
Kristen Stewart as Moody Diana proves to be utterly compelling. She effectively does her best with her doe-eye, kind nod of head and little uplifting girl voice, but it's no effect. It is an interpretation of a classic role, which brings together the layers of human complexities in a figure that, despite all the myths surrounding it, still permeates the global conscience. As far as his pronunciation is concerned, there are a few moments that cannot be overlooked.
Timothy Spall, Sean Harris, and Sally Hawkins have their moments on screen in supporting roles. Jack Farthing appears as a spoiled caricature of Prince Charles.
Overall, Lahren's "Spencer" is a lot more impressive than Oliver Hirschbeagle's 2013 film "Diana" starring Naomi Watts.
Read also | 'Nailed it as Arjun Pathak': Netizens praise Kartik Aaryan's performance in 'Dhamaka'
Watch this space for more updates.
,