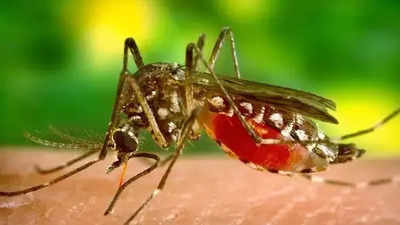 Image used for representational purpose
LUCKNOW: Dengue count reached 1,550 in the city this year and 10 more people were diagnosed with dengue fever on Wednesday.
The cases were recorded from Indiranagar, Aliganj, NK Road, Turiyaganj, Chandarnagar, Kaiserbagh, Bakshi Ka Talab and City station area.
Three women are among the new dengue patients. One of them was admitted to Lokbandhu Hospital after his platelet count dropped below 45,000 per microliter of blood. Other patients are recovering in their homes.
Meanwhile, larvae of Aedes aegypti mosquito (dengue carrier) were found in five houses in Alambagh, Shardanagar, Alamnagar and Faizullaganj. The owners of the houses were given notices to sanitize the places within 24 hours.
On the Zika virus front, health department officials visited 806 houses in LDA Colony, Azadnagar and Alambagh. Source reduction activities such as anti-larval spraying and fogging were performed.
FacebookTwitterLinkedinE-mail
,