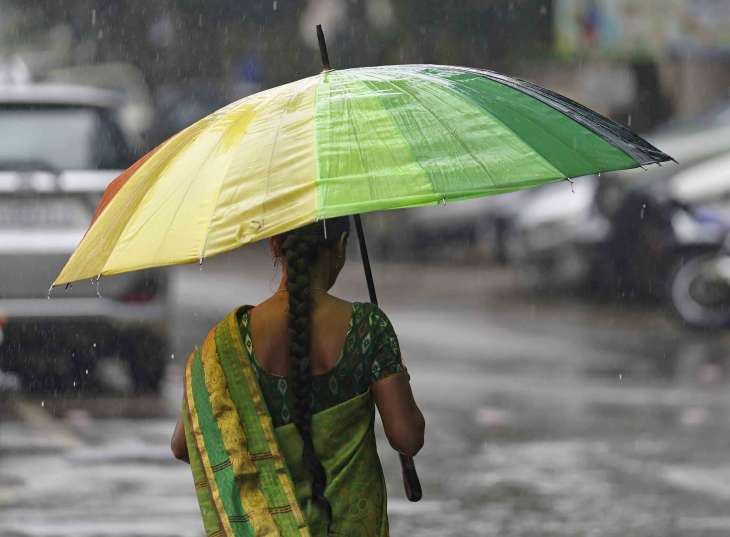 New Delhi: The India Meteorological Department (IMD) released its report on June 4, stating that the monsoon missed its onset date over Kerala with a further delay of three to four days expected. Kerala usually experiences the onset of southwest monsoon on 1 June with a standard deviation of about seven days. Earlier, in mid-May 2023, the IMD reported that the monsoon could hit Kerala by June 4.
In a statement on Sunday, the IMD said, "Conditions are becoming favorable with an increase in westerly winds over the South Arabian Sea. Also, the depth of westerly winds is gradually increasing and today, June 4, the depth of westerlies is has decreased. Reached 2.1 kilometers above mean sea level."
"The cloud mass over Southeast Arabian Sea is also increasing. We expect these favorable conditions for the onset of Monsoon over Kerala to improve further during the next three-four days. This is being continuously monitored and tomorrow ( Monday) further updates will be provided," it added.
However, scientists said the delay is unlikely to impact kharif sowing and overall rainfall in the country. The southeast monsoon had arrived last year on May 29, 2021, June 3, 2020, June 1, 2019, June 8 and May 29 in 2018.
The IMD had earlier said that despite the development of El Nino conditions, India is expected to receive normal rainfall during the southwest monsoon season. Normal to less than normal rainfall is expected over Northwest India.
Read this also | Mamta's attack on BJP: 'They are abusing me, Nitishji, Laluji. How did the moving train catch fire in Godhra?
Read this also | Railway Minister Ashwini Vaishnav says, 'tracks have been repaired at Balasore accident site'
East and Northeast, Central and South Peninsula are expected to receive normal rainfall at 94-106 per cent of the long period average of 87 cm. According to the IMD, rainfall between 96 and 104 per cent of the 50-year average of 87 cm is considered 'normal'.
Rainfall below 90 per cent of the LPA is considered 'deficit', between 90 and 95 per cent 'below normal', between 105 and 110 per cent 'above normal' and above 100 per cent 'below normal'. ' It is believed. 'More' rain. Normal rainfall is critical to India's agricultural landscape, with 52 per cent of the net cultivated area dependent on it. It is also important for replenishing reservoirs important for drinking water apart from power generation across the country.
Rainfed agriculture accounts for about 40 percent of the country's total food production, making it a significant contributor to India's food security and economic stability. Studies indicate a strong inverse relationship between El Niño and rainfall during the second half of the monsoon season.
El Nino, a warming of waters in the Pacific Ocean near South America, is usually associated with weakening of monsoon winds and dry weather in India. El Nino conditions this year follow three consecutive La Nina years. La Nina, which is the opposite of El Nino, usually brings good rainfall during the monsoon season.
(With PTI inputs)