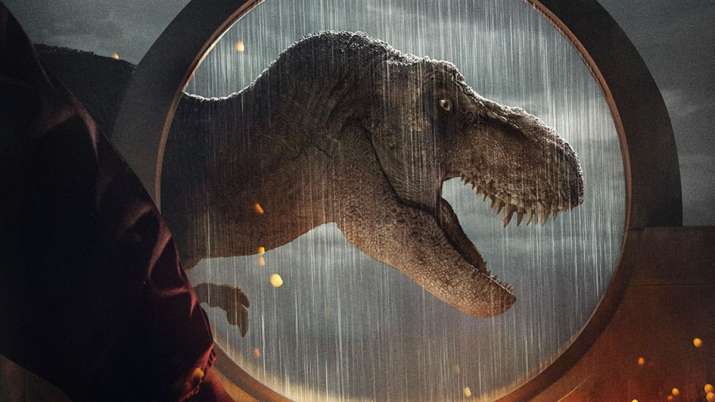 Jurassic World Dominion Box Office Collection Day 2: Director Colin Trevorrow's film "Jurassic World: Dominion" made its way to the big screen this week. Starring Chris Pratt and Bryce Dallas Howard, the film has opened to mixed reactions and word of mouth. It is well known that the Jurassic World franchise hasn't seen huge openings so far, but the last two films have earned huge numbers through long runs. In 1994, the dubbing of the film helped it achieve a decent business. The discussion about the film started even before its release in the country. The first day's collection was average and it was believed that the film would gain momentum in the coming days. Well, the latest report states that the film, which grossed around 8 crores, managed to garner 11-12 crores at the box office on its second day.
A Box Office India report earlier said, "The film should show decent growth over the weekend as the family audience draws in. An opening day number is similar to that of the 2015 film of the franchise which is the biggest film of all time in India." But that film held up brilliantly."
Read also: Vikram Box Office: Kamal Haasan's film continues its impact, set to become second highest grossing Tamil film
BO said, "Jurassic World Dominion had paid preview on Thursday which did well with around 3.75 crore net plus and the collection came only after 4 pm when the show started. Will score well too."
The film begins with the end of the last film 'Jurassic Park: Fallen Kingdom', in which dinosaurs were released into the world. The film was one of the much awaited projects of this year and is full of dino action and nostalgia. The film by Universal and director Colin Trevorrow is the third film in the 'Jurassic World' franchise that began in 2015.
"Dominion" stars mainstays Chris Pratt and Bryce Callas Howard and also brings back the stars of "Jurassic Park," the 1993 adaptation of Michael Crichton's novel that introduced the world to a park for the first time in which dinosaurs run among themselves. Back in action are Sam Neill, Laura Dern and Jeff Goldblum.