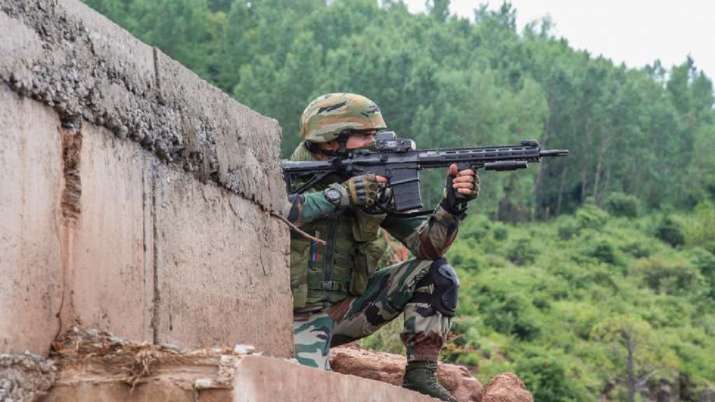 Highlight
Encounter broke out in Kulgam district of Jammu and Kashmir on Wednesday
About two terrorists are feared to be trapped in Hadigram area.
waiting for more details
Kulgam Encounter News UpdatesAn encounter started on Wednesday (July 6) in Hadigam area of ​​Kulgam district of Jammu and Kashmir.
It is believed that about two terrorists are trapped in the area.
J&K Police tweeted, "Encounter has begun in Hadigam area of ​​Kulgam. Police and security forces are on the job. Further details will be followed."
The firing started after a joint team of police and security forces received information about the presence of terrorists in the area.
Security forces have cordoned off the area. The terrorists hiding there started firing in retaliation from the side of the security forces.
There have been a series of encounters between terrorists and security forces across Kashmir in the past few months. Many terrorists and their commanders have been eliminated.
Most of the operations have been carried out jointly by the police and the army based on specific intelligence inputs.
Detailed information in this regard is awaited.
Read also: Jammu and Kashmir: Two Lashkar terrorists killed in Kulgam
Read also: Uttar Pradesh: Six accused of cow slaughter arrested after encounter in Saharanpur