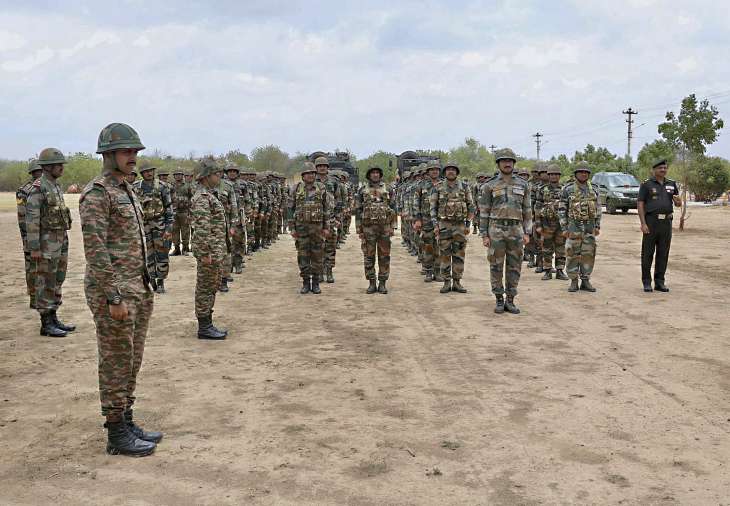 Army Yoga Push: Marking the International Day of Yoga on June 21, the Indian Army will form 'Bharatmala' by practicing yoga at over 100 locations including the Line of Control on the Pakistan border and the Line of Actual Control on the Chinese border.
According to the Army, yoga will be performed in all the border areas of the country, from the eastern end of Dong where the first rays of sun fall in India to the sand dunes of Longewala where the epic battle was fought in 1971. The glaciated heights of Siachen will also spread to the southern tip of Kanyakumari and the Andaman and Nicobar Islands.
"Families including soldiers, children and defense civilians are actively participating in the programs where local people are also being actively involved," the Army said.
Army aims to spread awareness about yoga
With a view to spread awareness about Yoga among foreign forces, the Military Attaché posted in New Delhi will be invited to a central event to be held at Delhi Cantt, which will be attended by General Manoj Pandey. Army Chief General Anil Chauhan will be the chief guest.
"Continuing the enhanced India-Africa partnership, an outreach is being undertaken in African countries through Indian Army troops deployed in United Nations (UN) mission areas and training teams as part of the UN contingent," the army said. organized."
The Indian Army will hold yoga together on June 21 at all the places where it will be practiced, including Daulat Beg Oldi and Galwan.
PM Modi to lead Yoga Day celebrations at United Nations
Prime Minister Narendra Modi will celebrate the International Day of Yoga at the UN Headquarters with the UN leadership and members of the international community. He left on his visit to the United States of America earlier today.
PM Modi has visited the US at least six times before, but those were non-official visits. He will be on his first official visit to the US starting from June 21-24 at the invitation of US President and First Lady Jill Biden. He will host PM Modi at a state dinner on 22 June. The visit also includes addressing a joint session of the US Congress on 22 June.
Read this also | PM Modi's US visit: From major yoga day, dinner with Biden to Pravasi Bharatiya event, key details inside
Read this also | PM Modi's befitting reply to China: 'Relations with Beijing will prosper only when it promotes peace on the border'