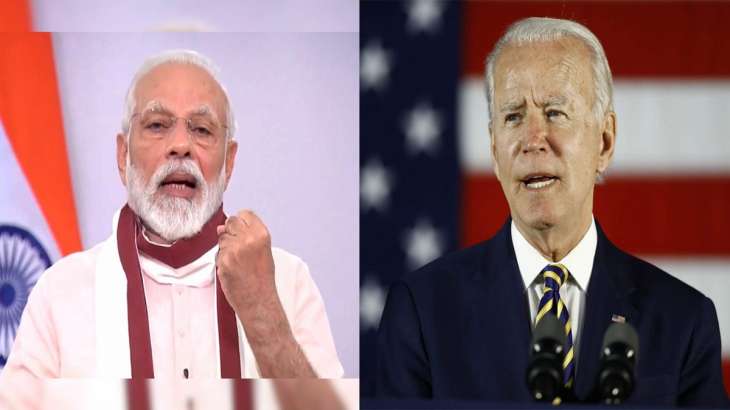 The White House as well as prominent US lawmakers said that India-US ties have become stronger than ever. His statements came a month after Prime Minister Narendra Modi's historic official visit to the United States (US).
As per reports, politicians and officials were deeply moved by Prime Minister Modi's inspiring speech in the US Congress and the presence of over 8,000 Indian Americans on the White House lawn on June 21. After this Modi and President Joe Biden issued a joint statement. Their meeting also highlighted the major achievements of bilateral relations.
Addressing a regular press conference, White House Press Secretary Karin Jean-Pierre said that the visit of the Prime Minister of India last month was very successful and important. "The relationship with India is stronger than ever and, as you know, we have announced a number of key deliverables, some of which are being implemented. "We remain very optimistic because this is our long-term future and deals with relations with India. And we believe this will continue," the death of Jean-Pierre.
What did Congressmen say on Indo-US relations?
Congressman Ro Khanna, co-chair of the India Caucus, who led the effort to get Modi to speak before a joint meeting of the US Congress, said boosting defence, economy and technology was the main focus of PM Modi's visit. "I am very optimistic about India-US relations and this President has really helped take it to the next level," he told news agency PTI.
Meanwhile, Congressman Maxwell Alejandro Frost from Orlando, who was one of the 70 lawmakers who submitted a letter to Biden urging him to discuss human rights in India with Modi, was quite optimistic about US-India ties. He said, "When Prime Minister Modi came, people lined the streets to see him. Obviously, he is one of the most popular leaders in the world. So, it was great to welcome him here."
Lauding Indo-US relations, Congressman Emanuel Cleaver emphasized that Prime Minister Modi "hit all the bases" while addressing the joint session. He said, "I think he acted with ease. And when he left, no one was upset, which is remarkable. Not because he's an orator, but we have a structure in Congress right now that can be too critical at times."
'Sky is no limit for partnership between India and America'
During his joint press statement with President Biden on June 23, PM Modi had said that "the sky is not the limit for India-US partnership." PM Modi said, Indian-Americans are the real force between India and America and their relationship. The Prime Minister also said that the world's two largest democracies, India and the US, can contribute to global peace, stability and prosperity.
India America relations
India-US bilateral relations have evolved into a "Global Strategic Partnership" based on shared democratic values ​​and a growing convergence of interests on bilateral, regional and global issues. Regular exchanges of high-level political visits have provided sustained momentum to bilateral cooperation, while a comprehensive and ever-expanding dialogue framework has established a long-term framework for India-US engagement. Engagement. Today, India-US bilateral cooperation is broad-based and multi-sectoral, covering trade and investment, defense and security, education, science and technology, cyber security, high technology, civil nuclear energy, space technology and applications, clean energy, environment, agriculture and health. India and the United States have also increased their cooperation within multilateral groupings such as 'The Quad' and 'I2U2 Group'.
(with PTI inputs)