920" src="https://resize.indiatvnews.com/en/resize/newbucket/1200_-/2023/01/shehbaz-sharif-pti1-1673941350.jpg" class="attachment-post-thumbnail size-post-thumbnail wp-post-image" alt="Had 3 wars with India, we've learnt our lessons, says Pak PM Shehbaz Sharif" decoding="async" />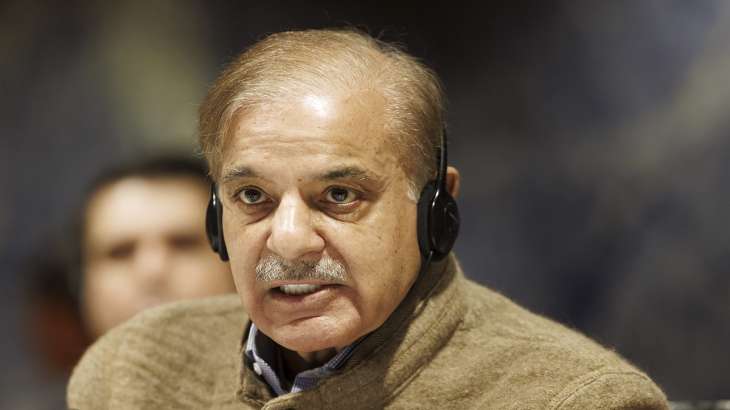 Pakistan Prime Minister Shehbaz Sharif has said that he has learned his lessons after three wars with India and asserted that he now wants peace with his neighbour. Speaking to Dubai-based Al Arabiya TV, Shehbaz Sharif sought serious and serious talks with PM Modi on burning issues like Kashmir.
The Pakistani Prime Minister said that he wants to give a message to PM Modi that let's sit and have a serious discussion on the burning issue of Kashmir.
Sharif, like his predecessors, did not shy away from raising issues of human rights violations in India, mistreatment of minorities or Pakistan's propaganda to abrogate Article 370 in Kashmir.
"My message to the Indian leadership and Prime Minister Modi is that let's sit down and have a serious and honest conversation to resolve burning issues like Kashmir. It is better to live peacefully and make progress or to quarrel with each other and waste time and resources. depends on doing." ANI quoted Sharif as saying.
On wars with India, Shehbaz Sharif said that they have had three wars with India, which have only brought more misery, poverty and unemployment to the people.
Pakistan's PM Sharif said, 'We have learned our lesson and we want to live in peace with India, provided we are able to solve our real problems.'
read also , Dawood Ibrahim's target on high profile politician, businessman, disclosure of gangster's nephew from NIA. particular
Read this also | 'Breach in security' during Rahul Gandhi's Bharat Jodo visit: second time in two months