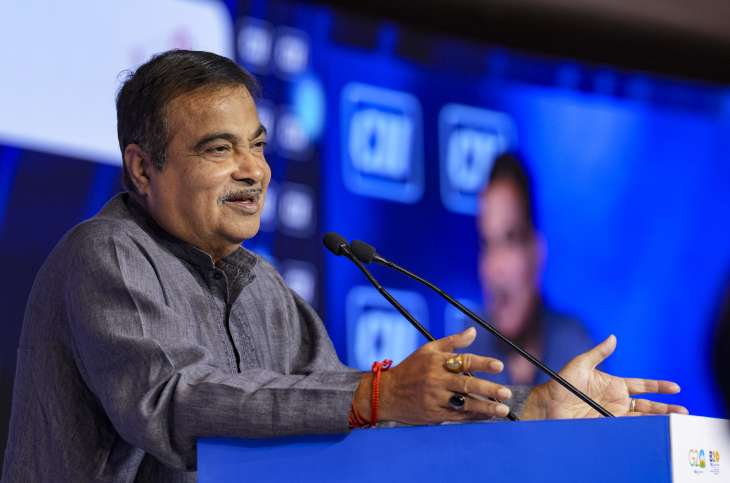 Union minister Nitin Gadkari, while distributing e-rickshaws in Maharashtra's Nagpur on Friday, announced that he will not use petrol or diesel vehicles and appealed to citizens to follow suit, amid the fact that electricity and bio-fuel technology Is both affordable and supportive. climate.
Union Road Transport Minister said that he does not want to use petrol or diesel vehicles and he has both electric and biofuel equipped cars in Nagpur and Delhi respectively. According to him, the police do not allow him to use such vehicles due to security reasons, but he said he would start avoiding fuel cars.
Police won't let me use cars without bullets
He said, "I have both electric and bio-fuel cars in Nagur and Delhi, but these (police) people will not allow me to use those cars because of security concerns. But now, I will only use EVs. "
Further, he urged the people to use electric scooters as it is economically viable and also climate-friendly.
Gadkari claimed, "People who are using scooters for 20-25 km use EVs. Today petrol costs Rs 120 per litre, but electric vehicles cost only Rs 10."
Significantly, the government is working to promote the use of green and alternative fuels. Earlier in 2021, the government had issued an advisory to car manufacturers to install flexible-fuel engines in vehicles. In March last year, Gadkari launched India's first green hydrogen-based advanced fuel cell electric vehicle (FCEV), the Toyota Mirai, and said it was a first-of-its-kind project in India aimed at creating an eco-system for such Tantra has to be made. vehicles in the country.
ALSO READ: 3 extortion calls to Nitin Gadkari's office; Case registered in another case related to viral post