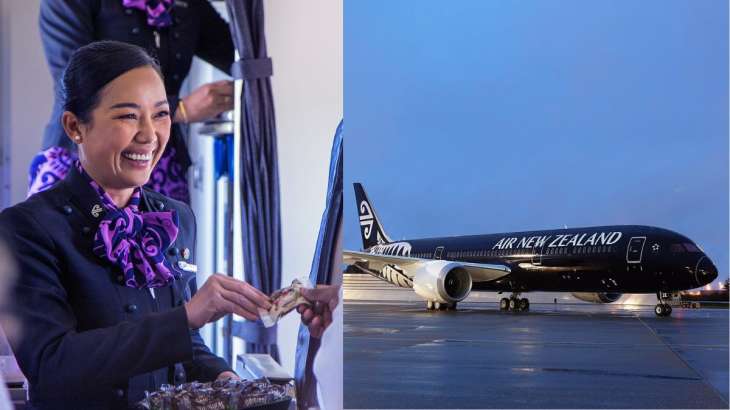 If you're flying by plane—whether domestic or international—every passenger must weigh their baggage. And, if it exceeds the prescribed limit, the passenger concerned will either have to take out their unnecessary items or pay for what they call "costly items". However, New Zealand's national airline is now asking people to step on scales before boarding international flights.
Air New Zealand says it wants to weigh 10,000 passengers during a month-long survey so pilots can better know the weight and balance of their planes before takeoff. But the numbers won't flash off the scales for everyone to see. There would be no visible display anywhere, the airline promised, and weigh-in data would remain anonymous even to airline employees.
everything from body to food will be weighed
"We weigh everything that goes on board the aircraft – from cargo, to onboard food, to hold luggage," the airline's load control reform specialist Alistair James said in a statement. "For customers, crew and cabin bags, we use average weights that we get from doing this survey." In fact the numbers are required by the country's industry watchdog, the Civil Aviation Authority.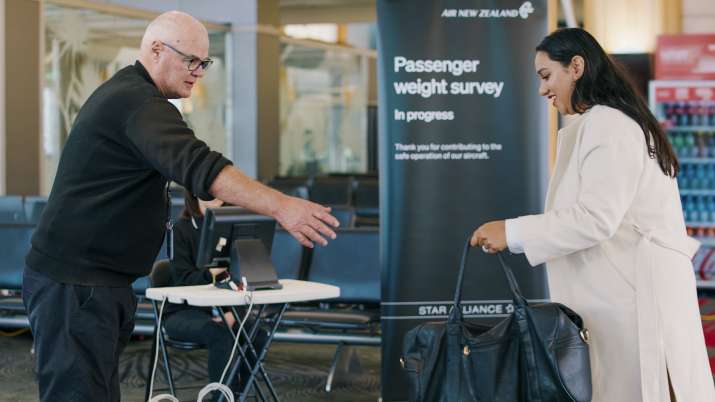 Under the Authority's rules, airlines have several options for estimating passenger weight. One option is to conduct periodic surveys like Air New Zealand is doing to establish average weights. Another option is to accept the standard weight set by the authority.
Obesity rising among New Zealanders
Currently, the authorization specified weight for people 13 years and over is 86 kg (190 lb), including carry-on luggage. The authority last changed the average passenger weight in 2004 by increasing it by 77 kg (170 lb).
Health statistics show that New Zealanders are getting heavier. The latest national health survey put the adult obesity rate at 34%, up from 31% a year earlier. Childhood obesity rates rose to 13% from 10% a year earlier. Customers on Air New Zealand domestic flights were asked to weigh in a few years ago. James said passengers have nothing to fear from stepping on the scales.
"It's simple, it's voluntary, and by weighing in, you'll be helping us fly you safely and efficiently every time," he said. The airline said the survey began this week and will go on till July 2.
(with inputs from agencies)
Read also: narrow escape! Bengaluru-bound Nepal Airlines flight makes emergency landing after bird hit