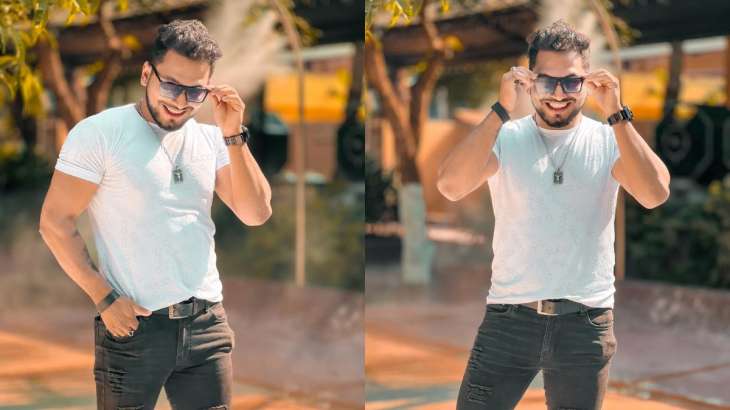 Popular DJ Ajax, also known as 'Smiling DJ', was found dead at his home in Bhubaneswar on Saturday. As per reports, the body was discovered mysteriously, and the police started investigating his unexpected demise. According to early accounts, it is unclear what exactly caused the tragic incident. The untimely demise of Ajax has left his fans in deep shock.
According to reports, DJ Ajax was found dead in his house after a severe thunderstorm. His body was taken to Rajdhani Hospital for postmortem. The Kharvel Nagar police have started an investigation into the incident.
A family member of Ajax told Odisha TV, "Yesterday there was a power cut during a strong thunderstorm and Ajax was inside his room. When we went to call him around 10 pm, we found his door locked. Later, We found his body hanging. After breaking open the door."
Another family member said, "I came to know about the incident last night around 10:30 pm and soon the family members took him to a private hospital. " news portal.
While an investigation is ongoing, the family have claimed that Ezex's death may be linked to his girlfriend. According to media reports, the man's girlfriend allegedly tortured him emotionally over some photos and videos and demanded money from him. The family of the deceased has demanded a thorough probe. He also urged that his phone be checked.
Meanwhile, fans have been pouring in tributes to the smiling artist in the comments section of his social media posts after the heartbreaking news of his death surfaced. He left touching messages at the bottom of her post. One user wrote, "Gone too soon, will always miss you." Another user wrote, 'Please come back star.' A third user wrote, "Rest in peace DJ."
Read also: MC Stan and Abdu Rozik rift: Tajikistani singer slams rapper for spreading lies, says 'why would I need him'
Read also: Malaika Arora breaks silence on marriage plans, mentions of romance in 'pre-honeymoon phase'