920" src="https://resize.indiatvnews.com/en/resize/newbucket/1200_-/2023/01/kejriwal-1675003978.jpg" class="attachment-post-thumbnail size-post-thumbnail wp-post-image" alt="Delhi government to launch realtime pollution factors gathering mechanism tomorrow" decoding="async" />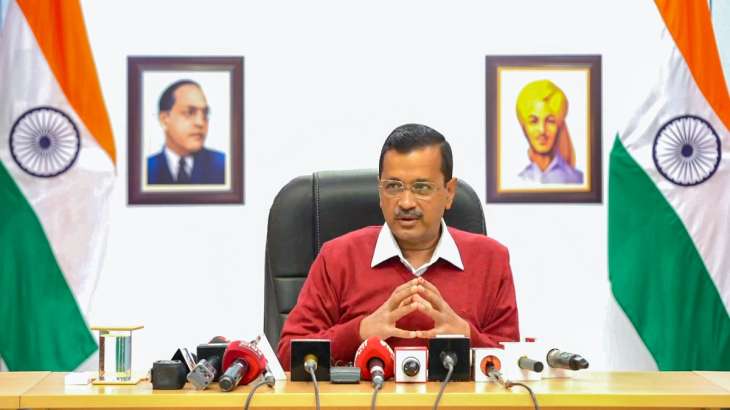 delhi news: Delhi Chief Minister Arvind Kejriwal will on Monday (January 30) inaugurate a "super site" and a mobile van that will collect pollution data in real time and convey its components.
Delhi Environment Minister Gopal Rai on Sunday (January 29) said that Delhi will become the first city in the country to get real-time source segmentation of air pollution, which will identify factors responsible for increase in air pollution at any place in Delhi. will help to do.
"The super site facility is located in the Sarvodaya Bal Vidyalaya campus near ITO. The project has been initiated by the Delhi Pollution Control Committee (DPCC) in collaboration with IIT Kanpur, IIT Delhi and TERI," Rai said in a statement.
The state environment minister said the pollution forecast would also help the government take timely policy decisions. The launch of the Super Site is one of the most important aspects of Delhi's campaign to tackle pollution.
He said that based on the data, this super site would also help in estimating the level of air pollution, so that the government would be able to deploy its resources to tackle the pollution.
(With PTI inputs)
Read also: CM Arvind Kejriwal urges Modi government to provide 1,300 MGD water to Delhi
Read also: Know details of Delhi Metro partnering with Airtel Payments Bank to provide this facility