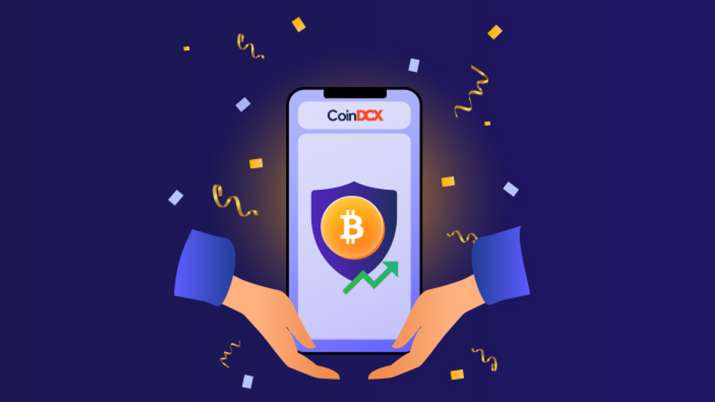 Cryptocurrency exchange CoinDCX has stopped the crypto withdrawal facility from the platform, creating fear amongst Indian investors who are already facing heat due to a sharp drop in the valuation of the digital asset in the past few months.
CoinDCX assured investors in a statement that there is "nothing to worry about" and that "the funds we hold are completely safe".
Co-founder of CoinDCX, "We are backed by global investors who rely on our vision and belief. We continue to expand our workforce to build the next generation of crypto in India with the DCX ventures, investment and trading platform. Huh." and CEO Sumit Gupta said in a statement.
Read more: Bitcoin Price Prediction: Will the Most Popular Cryptocurrency Drop to $13,000? experts speak
"The crypto market is going through tough times. The crypto winter is here. Projects that people had the utmost confidence in are starting to look shaky. Times are tough, it can't be denied. But as J. Kennedy Said, 'When the going gets tough, the tough go.' As investors and traders, I can assure you that there is nothing to worry. Your funds are completely safe with us. CoinDCX continues to operate as usual. The crypto winter will not deter us from our vision and belief We will continue to build in India to make India a major player in the crypto ecosystem," he said.
The company is backed by global investors who trust our vision, Gupta said, adding, "We have gone through tough times and have come out strong."
Gupta said that he and Neeraj Khandelwal (co-founder) are extremely enthusiastic and "we will achieve this too".
The development comes amid a crypto meltdown that has wiped out tens of billions of dollars worth of investor wealth. Recently, several institutions, including Celsius Network, halted crypto withdrawals and transfers of digital assets, prompting calls for regulations to protect investors' money.
The cryptocurrency asset class, which is considered to be highly risky, has emerged as an option for investors who are searching for new investment opportunities that can provide good returns in a short period of time. According to an estimate, the crypto market in India is worth more than US$ 2 trillion.
Cryptocurrency in India is not a regulated security and the government is in the process of enacting a law to protect investors.
Cryptocurrencies are digital or virtual currencies in which encryption techniques are used to regulate the generation of their units and to verify the transfer of money that operates independently of a central bank.
Read more: Cryptocurrency market cap falls below $1 trillion for the first time since January 2021