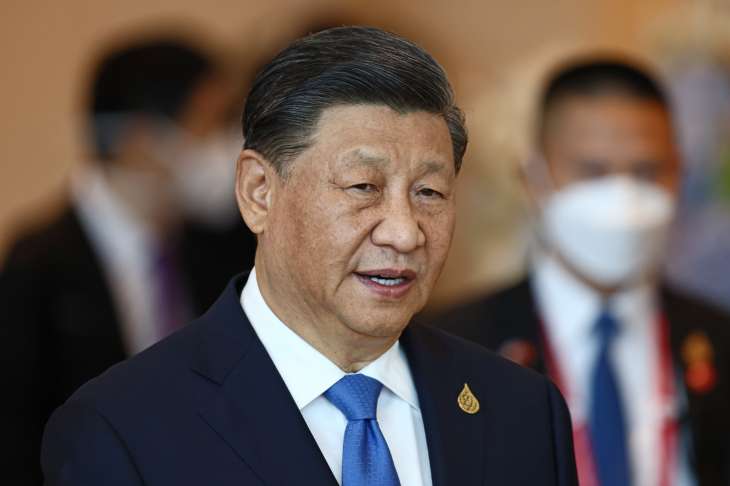 China's exports fell 7.5% from a year earlier in May and imports were down 4.5%, adding to signs of an economic rebound following the end of anti-virus controls as global demand weakens under pressure from higher interest rates. Exports plunged to $283.5 billion, reversing an unexpectedly strong 8.5% growth in April, customs data showed on Wednesday. Imports declined to $217.7 billion, down from a 7.9% contraction in the previous month. China's global trade surplus decreased by 16.1% to $65.8 billion.
The trade weakness adds to pressure on the world's second-largest economy following weak factory and consumer activity and a rise in unemployment among young people.
"China's exports will remain weak as we expect the US economy to enter recession," Lloyd Chan of Oxford Economics said in a report. Factory output and consumer spending revived after controls that cut off access to major cities for weeks at a time and blocked most international travel were lifted in December. But forecasters say the peak of the rebound may have passed.
Even retail spending is slow to recover
Retail spending is recovering more slowly than expected as jittery consumers worry about the economic outlook and possible job losses. A government survey in April found that 1 in 5 youth workers in cities was unemployed. With factory activity shrinking and employers cutting jobs after interest rates were raised in the United States and Europe to tame inflation, demand for Chinese exports has waned. Exports to the United States fell 18.2% from a year earlier to $42.5 billion after the Federal Reserve raised its benchmark lending rate to a 16-year high in a bid to curb rising inflation by slowing business and consumer activity.
Imports of US goods fell 9.9% to $14.3 billion. China's politically volatile trade surplus with the United States declined by 21.9% to $28.1 billion.
China's economic growth accelerated to 4.5% from a year earlier in the three months ending March, up from 2.9% in the previous quarter. This will need to accelerate further to reach the ruling Communist Party's official growth target of "around 5%" for the year. April's "disappointing activity data" suggests that "China's domestic demand has lost steam after a boom driven by the resumption of reforms," ​​Chan said. For the year, imports fell 6.7% from the same five-month period in 2022 to just over $1 trillion, while export growth fell to near zero. Exports rose 0.3% to $1.4 trillion.
Russia plays a key role in shaping the Chinese economy
Imports from Russia, mostly oil and gas, rose 10% from a year earlier to $11.3 billion. Exports to Russia increased by 114% to $9.3 billion. China is buying more Russian energy to take advantage of price cuts, with the United States, Europe and Japan seeking to punish Moscow for President Vladimir Putin's invasion of Ukraine to help shore up the Kremlin's cash flow. For. Beijing can buy Russian oil and gas without imposing Western sanctions. China has become Russia's largest export market and an important source of manufactured goods. Also in May, China's imports from the 27-nation European Union fell 38.6% to $24.5 billion. Exports to Europe fell 26.6% to $44.6 billion. Beijing's trade surplus with Europe declined by 3% to $20.1 billion.
(with inputs from agencies)
ALSO READ: 'Confrontation with US would be intolerable disaster': China seeks talks with Washington