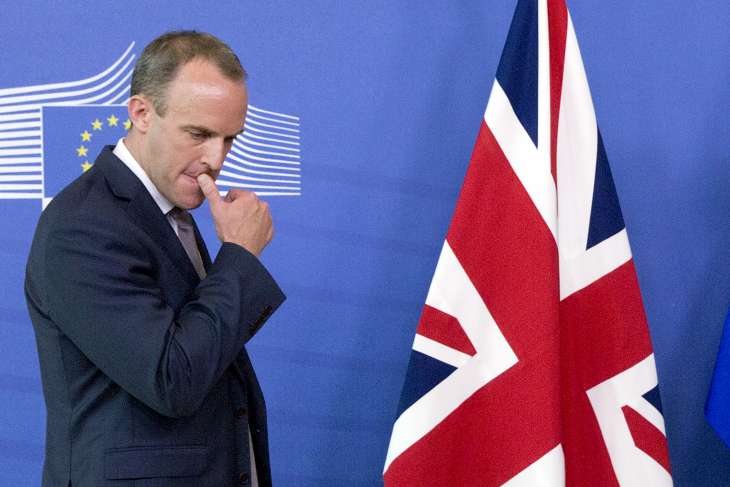 London: British Deputy Prime Minister and Justice Minister Dominic Raab resigned on Friday (April 21) amid allegations of bullying. It has been alleged that Raab had bullied members of staff in various UK government departments while serving as a cabinet minister. Raab's resignation came after an independent investigation into formal complaints of bullying.
In a letter posted on Twitter to Prime Minister Rishi Sunak, Raab said, "I called for an investigation and pledged to resign if it made any findings of bullying. I believe it is important to speak up." " Deputy Prime Minister and Justice Secretary Raab was appointed by Rishi Sunak after he took power in October. "It is a privilege for me to serve you as Deputy Prime Minister. Justice Secretary and Lord Chancellor. I am grateful to have served as a minister in many roles and portfolios since 2015 and pay tribute to the many outstanding civil servants I have worked with," he said.
He further said that the investigation has set a dangerous precedent, but he will continue to support the government. "While I feel bound to accept the result of the inquiry, it dismisses all but two of the claims made against me. I also believe that its two adverse findings are erroneous and contrary to the conduct of good government." setting a dangerous precedent for
Raab said, "In setting such a low threshold for bullying, this inquiry has set a dangerous precedent. It will encourage fake complaints against ministers, and your government – ​​and ultimately those who make changes on behalf of the British people." It will have an effect.
Sunak came under pressure shortly after appointing Raab, a staunch supporter of his leadership, to the Conservative Party and government during the campaign last year after allegations of bullying emerged. Downing Street said at the time that Sunak was "not aware" of any formal complaints against Raab when it appointed him in October last year. However, the opposition Labor Party accused Sunak of ignoring reports about Raab's conduct.
Raab's departure followed Sunak's decision to sack Tory party chairman Nadim Zahawi from his post in January after the former chancellor was found to have broken the ministerial code over his tax matters. Raab's exit will now necessitate a mini cabinet reshuffle, as reports indicate that Sunak may not refill the post of deputy PM and may only appoint a new justice secretary.
(with inputs from agencies)
Also read: Rishi Sunak's wife Akshata Murthy loses Rs 500 crore in minutes as Infosys shares fall 9.4%
Also Read: Rishi Sunak breaks dog rule in Hyde Park; the police treated him like this