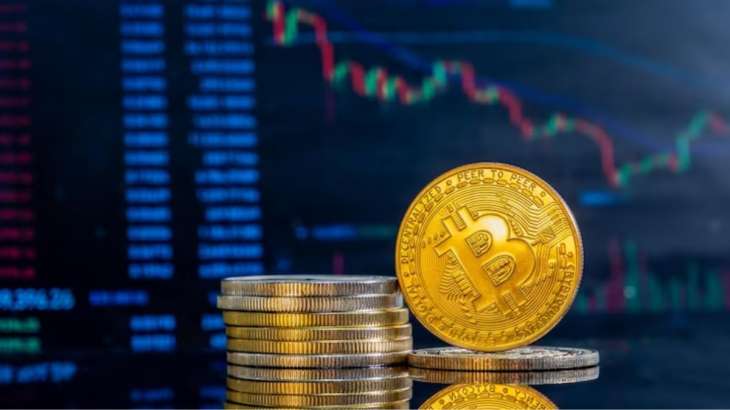 As of February 21, bitcoin, which is the cryptocurrency by the largest market capitalization, saw a decline of 1.31% and was trading at $24,513.3. Meanwhile, Ethereum was trading at around $1,713.07.
Bitcoin achieved a rare "golden cross" this past weekend, a bullish sign that usually precedes short-term gains. The latest cross occurred on February 18, which resulted in a 1% increase in prices. A golden cross is characterized by an asset's 50-day moving average exceeding its 200-day moving average. Since 2015, bitcoin has experienced only six other golden crosses, with the most recent one occurring on August 14, 2021.
crypto news
Bitcoin has gained 14% in value over the past week, fueling speculation about its future trajectory. In this update, we'll examine the prevailing price predictions for bitcoin and delve into the factors that have influenced its recent volatility in its value.
Bitcoin's network difficulty is projected to undergo its most significant jump of the year. In 2022, bitcoin's hash rate remains above 200 exahash-per-second (EH/s); However, it is predicted that 300 EH/s will become the new standard in 2023. for 8 minutes and 68 seconds.
Here are the major cryptocurrencies trading as of 9am on February 20, 2023:
Bitcoin: $24,341.64
-3.06%
Ethereum: $1,664.73
-3.25%
Tether: $1.02
+0.59%
USD Coin: $1.00
-0.22%
BNB: $1.00
-0.22%
XRP: $0.3942
-1.10%
Dogecoin: $0.08634
-3.28%
Cardano: $0.3939
-3.24%
Polygon: $1.39
-7.24%
Polka Dots: $7.28
-3.61%
Tron: $0.06924
-3.46%
Litecoin: $96.79
-1.06%
Shibu Inu: $0.0000131
-4.27%