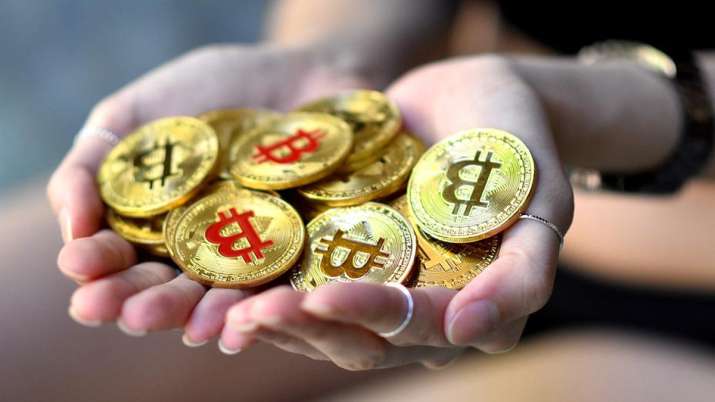 Bitcoin (BTC) Price Prediction: The crypto markets have seen bloodshed. The dramatic selloff has wiped $2 trillion worth of digital currencies from a new peak at the end of 2021. The global crypto market cap fell below $1 trillion to an 18-month low on 13 June.
According to data from CoinMarketCap, the global crypto market cap stood at $867 billion on the afternoon of June 15, a fall of more than 10% compared to the previous day.
Two of the most popular crypto-Bitcoin (BTC) and Ethereum (ETH) have seen a huge price drop this year. Both coins reached all-time highs in November 2021, with BTC touching $69,000 and ETH touching $4,800.
Read more: Bitcoin, Ethereum Valuations Seen Huge Drop – Here's Why
Bitcoin is trading at $20,200, down more than 10% in the past 24 hours, according to data from CoinMarketCap at 2pm on Wednesday. In the last 7 days, the valuation of the coin has dropped by about 34%. Bitcoin had a total market cap of $386 billion, with a total dominance of 44.7%.
Ethereum (ETH), the second most popular cryptocurrency after bitcoin, is down 16% to $1,028 in the past 24 hours. It has moved 43% south in the last 7 days. ETH had a total market cap of $124 billion, with an overall dominance of 14.5%.
Bitcoin at $13,000 Soon?
Tarality CEO and Director Abhijit Shukla said that BTC is likely to test the $19,400 level and it may even touch $13,700 soon if the liquidations continue. "The next few days are very important," he said.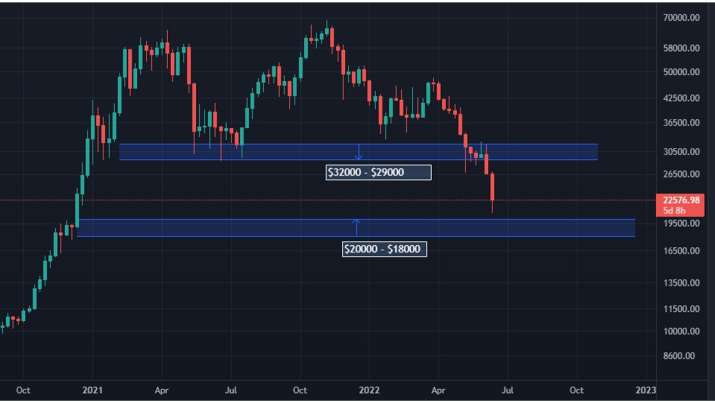 Manoj Dalmiya, founder and director of ProSetz exchange, said that bitcoin has been declining steadily and has hit the 200 weekly moving average. Bitcoin is well supported by the $20,000 level which is also an all-time high of 2018. $18,000 is a strong support area or an area of ​​accumulation.
"If Bitcoin maintains this zone ($20,000), we could see a slight upward move," he said, noting that any crash below $15,000 or so is yet to come. would be unwise. "If it sustains the current levels on a weekly close basis, a quick move towards $25,000 is possible. $29,000 will act as a resistance and it could reach $35,000 on a volume breakout."
He explained that the cycle of bitcoin movement is very interesting as it has achieved a strong trail of all-time highs over the past 12 years after forming lows. From around $0 (foundation day) to $68,000, Bitcoin's cycle has touched both lows and highs every year and interestingly, the low is always the last cycle ATH.
Notably, this is the second notable collapse in the cryptocurrency in less than two months. Stablecoin Terra exploded in early May, wiping away tens of billions of dollars in a matter of hours.
Read more: Cryptocurrency market cap falls below $1 trillion for the first time since January 2021